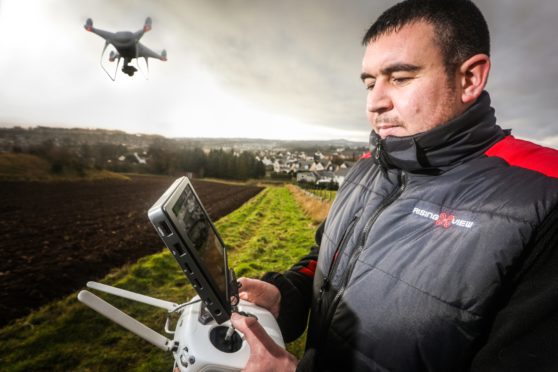 Dundee is set to become essentially a drone-free zone following the Gatwick Airport chaos.
New legislation will see the current one kilometre exclusion zone around airports extended to five kilometres.
The Department for Transport recently announced that the changes will come into effect on March 13.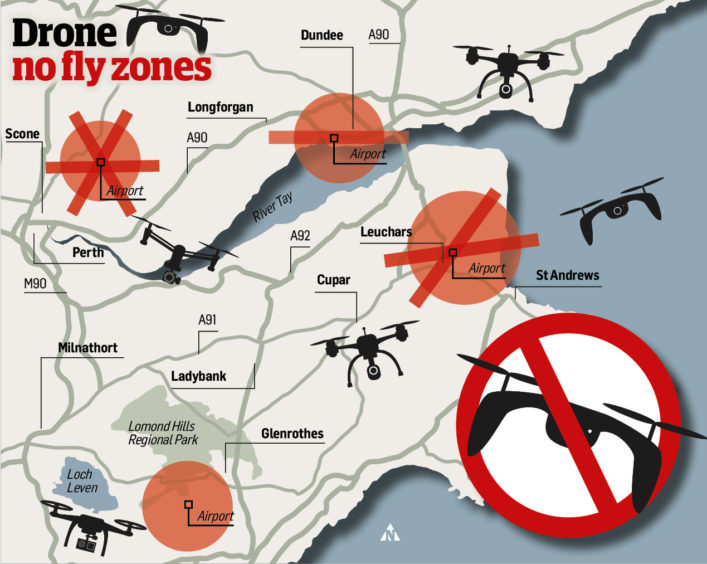 The extension is being passed after Gatwick Airport was brought to a standstill for three days in December, causing chaos for an estimated 140,000 travellers in the build-up to Christmas.
And because Dundee Airport is closer to a city centre than any other Scottish airport, its exclusion zone encompasses more of the city than most places.
Glasgow, Edinburgh and Aberdeen's no-fly areas only encroach on the edge of their more populated areas, the same being true for many cities across the UK.
It is not only commercial airports that the new laws will affect. While most of Perth, including the city centre, will not be affected, Scone, Gannochy and some of Bridgend will be no-drone zones due their proximity to Perth Airport.
Parts of Glenrothes and St Andrews golf course will fall under exclusion zones as they are within five kilometres of Fife Airport and Leuchars.
But Dale Summerton. of aerial photography and video business Rising View, insists as a commercial drone operator he will still be able to work, but he will need to apply for more permits.
He said: "People in Dundee are more affected because it's got an airport close to the centre of the city.
"But a lot of hobbyists shouldn't be using them there anyway.
No-fly zone for drones near airports to be extended next month
"When I first got a drone about three years ago lots of people were getting them but it died down after a bit. Since Christmas, there has been a lot of people who are getting into it.
"There are people who take off from the Law, but that will come into the new exclusion zone.
"As a business we shouldn't be too affected by it. In fact, we have a job at the Hermes depot near the airport next week, but it does mean there will be more paperwork."
A Fife Airport spokesman confirmed the new legislation will apply there as well, even though the airport near Glenrothes doesn't offer commercial flights.
He said: "We have a few people flying drones near us but they always phone us ahead of time to organise it."
There are also plans to give the police more stop and search powers to deal with drone misuse.
The Association of Remotely Piloted Aircraft Systems (Arpas UK), of which Rising View is a member, is wary of the stop and search plans.
Rupert Dent, Arpas committee member, said: "Police will need to know exactly what the rules are and in exercising their powers do so in the right way.
"We are keen it doesn't prevent legitimate operators from operating drones in a legitimate fashion."
Home secretary Sajid Javid said it would help police crack down on disruptions like the "recent misery" seen at Gatwick.