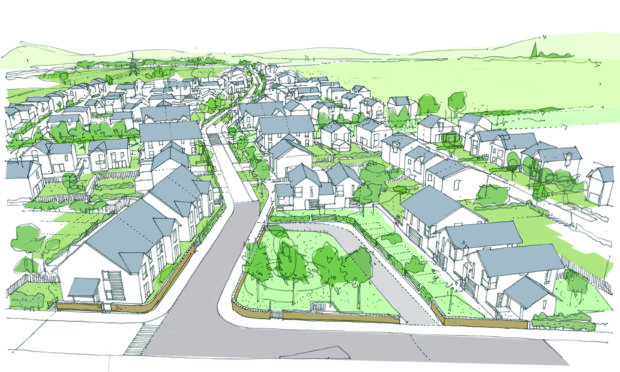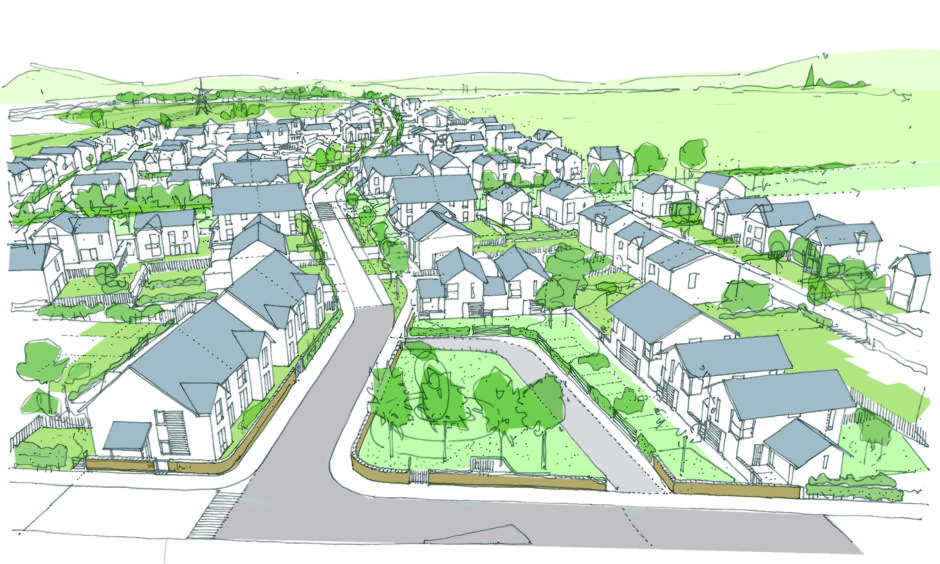 Members of the public have been asked to share their views on proposals to create hundreds of new homes in Tayside, amid concerns over a lack of school provision for families moving to the site.
Development plans for the cross-boundary Western Gateway scheme, on land to the west of Dundee, have gone out for public consultation and local residents have been encouraged to have their say.
Under the proposals, a further 180 homes will be created at the site just north of the A90 over the next five years, with around 250 additional properties planned for beyond 2024.
The scheme, which has been hailed as "a significant milestone in partnership working" between authorities, could also lead to the renovation of the nearby House of Grey and residential development at two vacant sites in the former Liff Hospital grounds.
A strategic framework for the scheme says Dundee City Council is "proactively considering options for education provision" and is in discussions with developer Springfield Properties as well as adjoining authorities.
It is understood the city council's children and families service will hold the first stages of an informal consultation on education provision at the site in the coming months, following a meeting last year when residents raised concerns over the lack of schools.
Lochee councillor Michael Marra, who has repeatedly called for education facilities to be built into the development, welcomed the news.
He said: "It has taken far too long to produce but I am glad that we finally have something in public to consult residents on.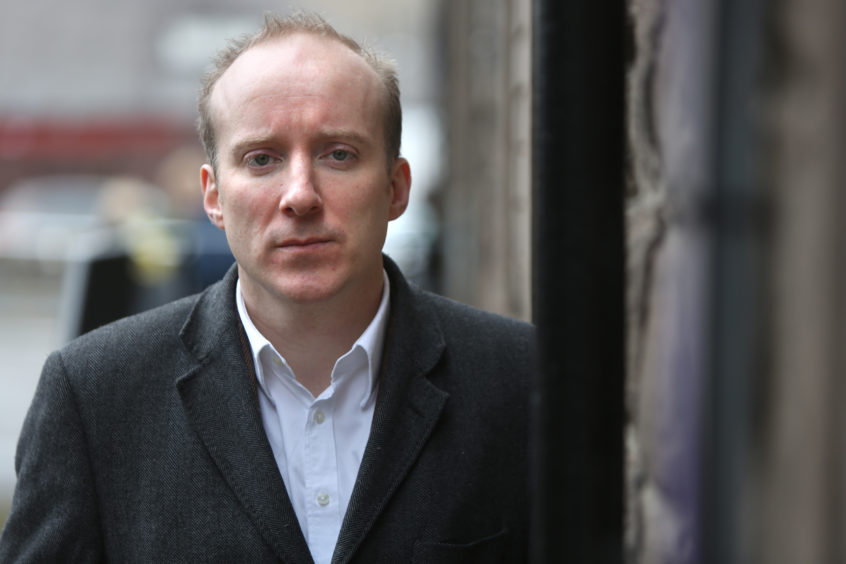 Councillor Michael Marra."There are hundreds of houses springing up in the Western Gateway and the new residents are asking for clarity on when the community facilities will be delivered.
"People have bought into the area on the promise of education locally. They want to know when that will be in place.
"The next step is for local people to have their say by responding to the consultation and I would encourage as many people as possible to do so.
"That is when we can start to get the answers local people need."
Paul Clancy, executive director of Dundee City Council's children and families services, has told councillors he would be "extremely disappointed" if a new school for primary and secondary pupils was not open within seven years.
Angus councillors gave their approval for moving forward with talks at the end of last month. Monifieth SNP councillor Beth Whiteside said she was "very hopeful that this collaboration can continue and we see some results here."
The consultation on the Western Gateway Draft Development Framework will run until April 2.
Planning materials are available from the local authority's website and feedback should be submitted to localdevplan@dundeecity.gov.uk or in writing.