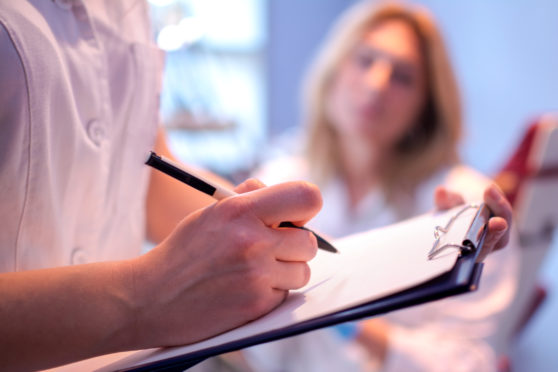 A senior Tayside police officer has welcomed the idea of a so-called gold card giving people in crisis "immediate" healthcare treatment.
Suzie Mertes, Superintendent for the Tayside division of Police Scotland, said officers were often called in mental health emergencies and the cards could play a vital role in speeding up treatment.
The system is already in place in the capital, thanks to the Edinburgh Access Practice (EAP), which provides services for homeless patients.
Card carriers are given priority and seen "immediately, no matter what", according to Dr John Budd, a GP at the practice and a member of the Scottish Drugs Forum (SDF).
Individuals often include people who might not usually engage with health services such as the homeless, drug users or those with mental health issues.
Ms Mertes said she had not heard of the system until it was raised by Dr Budd, who addressed the Dundee Drugs Commission last week, but added she was "very interested" in the idea.
"I definitely think it's something that could be explored," she said.
"It would be a way of expediting services to that individual.
"The police are often there at the point of crisis.
"If we can find some way at that point — when they are often most open to an intervention — to link them into services that could really help them."
The card idea was aired as calls grow for Dundee to have its own dedicated 24-hour mental health crisis centre.
The city's suicide rates are higher than in any other city council area in Scotland.
An inquiry is currently under way into NHS Tayside's mental health services after a number of concerns surrounding the Carseview Centre.
Ms Mertes added: "From the police's point of view, we are there at events such as the drug overdose and the mental health crisis, so if we can help with an intervention then we would do so.
"I don't think it's for us to do directly though because our role is primarily to protect them and the public.
"There can often be a barrier for us of course as they may be doing something illegal.
"But if there's a way we can link them to other services that would be interesting."