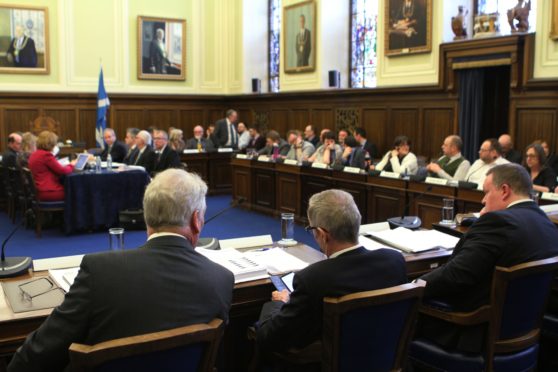 Councillors in Dundee agreed a 3% rise in council tax yesterday after a gruelling five-hour meeting to set next year's revenue budget.
The SNP administration was forced to make £8.8 million worth of savings from the 2019/20 budget.
Council leader John Alexander admitted the budget has been challenging but described his administration's proposals as "sensible and pragmatic".
As well as the increase to council tax, the budget will see the council reduce its devolved schools management budget by 3%.
It will also cut funding to third sector organisations by 5%.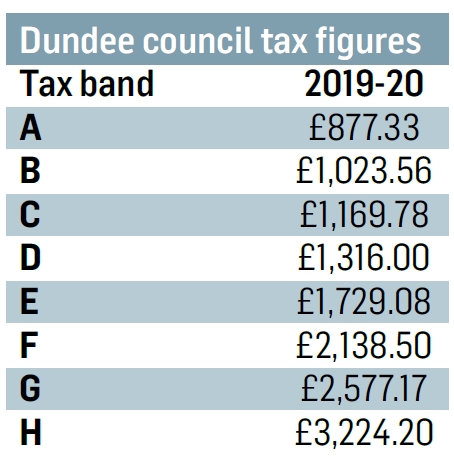 The council also intends to raise the cost of its breakfast club from 25p to £2. However, officers have been instructed to design and implement a concession scheme for families who use the service.
A new charge of £35 a year will be introduced for brown wheelie bin collections.
Other price rises, including for parking and school meals, were also agreed.
Bailie Willie Sawers, depute convener of Dundee City Council's policy and resources committee and finance spokesman, said the council tax rise in necessary.
He said: "This increase of £38 or 3% equates to 73p a week for most households in Dundee
"It is only the third council tax increase in the city in the last 11 years and is lower than the maximum that could have been applied, but I believe it is justified to enable us to include, develop and further enhance our services to deliver on the city's priorities.
"We approached this year's budget with the over-arching aim of protecting public services and maintaining our investment in city and council priorities – tackling poverty and inequality, increasing job opportunities, improving the lives of young people, addressing health problems and creating stronger, safer communities.
---
For full coverage of council budgets, click here
---
"The council continues to face considerable challenges, but we have maintained our reputation as a well-run, high performing, award winning and ambitious local authority that delivers best value for our communities.
"While we do not underestimate the challenges that may come, we believe the budget proposals agreed today represent the best way of protecting public services."
Amendment put forward by opposition parties were all defeated.
These included proposals by the Labour group to increase council tax by 4.77% in order to avoid cuts to education.
Council leader John Alexander said this would have meant Dundonians had the highest council tax bills in the country.