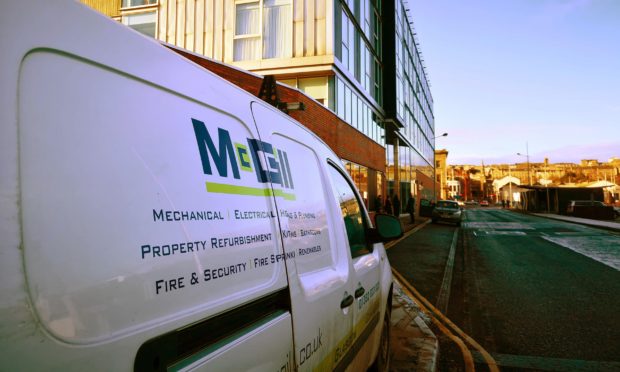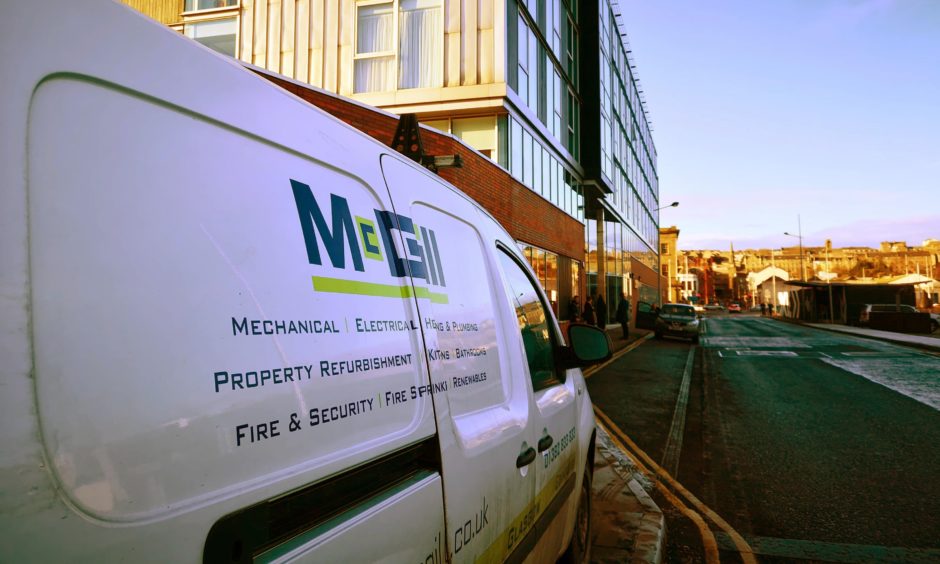 Dozens of vehicles used by collapsed Dundee firm McGill will be sold off later this week.
The sale was announced by Tayside auctioneers Morris Leslie at the weekend, as visitors flocked to the company's Errol Airfield base for a display of classic and vintage motors.
McGill Electrical went into administration in early February, with the loss of nearly 400 jobs.
It later emerged that the firm had been pursued for unpaid taxes by HMRC who had threatened bosses with legal action 48 hours before the company crashed.
After they were made redundant, staff were told to return cars, vans and other materials.
The auction of some of the firm's sizeable fleet will be held on Wednesday.
Auctioneer Gregor Leslie said: "This will be one of our busiest light commercial vehicle auctions yet.
"The sad closure of McGill's will bring a lot of attention to the auction and provide buyers with a real opportunity to get quality vehicles at a very good price."
The vehicles include Renault Trafics, Masters, Kangoos, and Trafic 9 seat mini buses, all in white, aged from between 2013-2017.
More than 40 McGill motors will be offered for sale, with more likely to go under the hammer at auctions in March.
The firm has operated since 1981 and made a pre-tax profit of £772,218 in the year to September 2017.
Administrators KPMG said the company had suffered from "challenging trading conditions" in recent years and had encountered disputes and delays in payment for a "number of significant projects".
It said the company had developed a business turnaround plan and had approached a "number of parties" to secure additional funding.
KPMG said that when the firm was unable to secure this funding its "only option" was to be placed into administration.
On Saturday, Morris Leslie hosted its latest classic vehicle auction, attracting hundreds of car enthusiasts from up and down the country.
About 170 luxury cars, with big names including Rolls Royce and Bentley, went under the hammer, attracting significant interest from potential buyers around the world via the internet.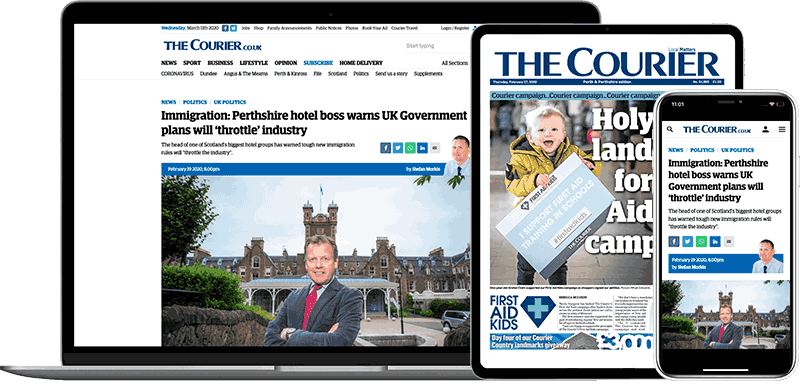 Help support quality local journalism … become a digital subscriber to The Courier
For as little as £5.99 a month you can access all of our content, including Premium articles.
Subscribe