An elderly woman had to be freed from her car after careering into a concrete barrier outside Dundee Railway Station.
The accident occurred on Riverside Drive next to the old entrance to the station at 11.30am on Sunday.
Firefighters worked for almost an hour to free the woman, believed to be in her 70's, whose car had reportedly flown through the air before landing on its side.
Numerous members of the public rushed to her aid before the emergency services arrived to assist.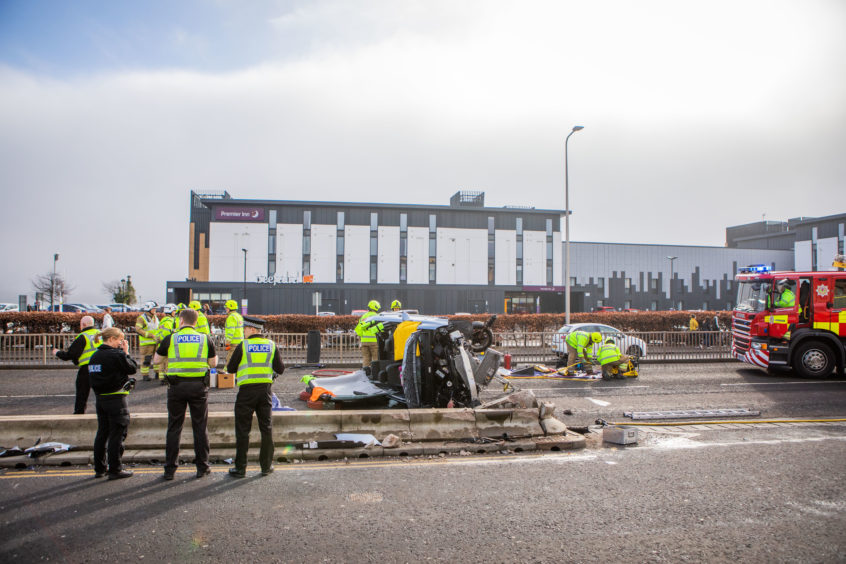 The woman's injuries are not believed to be serious however witnesses said she had sustained a large gash to her head.
The road, one of the main routes into the city centre, was closed to eastbound traffic for an hour and a half.
A spokesperson for the fire service confirmed two crews were sent from Blackness Road to cut the woman free from the car.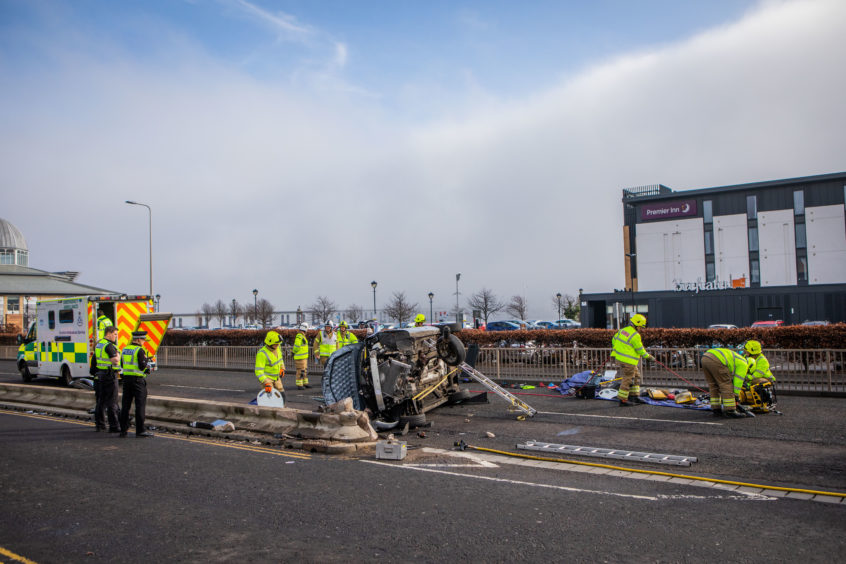 No other vehicles are believed to be involved in the collision.
For more on this story, see Monday's Courier.