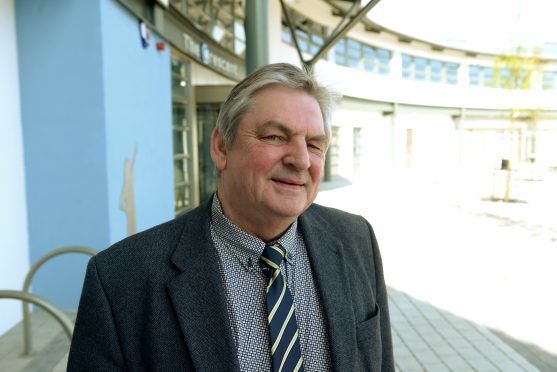 Dundee Labour councillor Brian Gordon has died at the age of 66 after a short battle with illness.
Mr Gordon, who represented the North East ward, was first elected to Dundee City Council in 2007.
During last week's budget meeting, councillors spoke of their wish to see Mr Gordon, who was absent through illness, back in the chamber soon.
Lord Provost Ian Borthwick led the tributes yesterday, saying: "I have known Brian for many years and shared many meeting rooms and briefing sessions with him since he was elected to the council in 2007.
"He represented the council with dignity and diligence both in the council chamber and on a number of outside bodies, most recently as chair of TACTRAN.
"The people who live in his council ward have lost a dedicated, committed and passionate advocate of their part of Dundee in the city chambers and beyond.
"Brian was a fair and decent man and a member who had respect in the chambers across the political spectrum and my thoughts and sincere condolences go to his family. They have lost a good man."
Labour group leader Kevin Keenan said Mr Gordon's death was a "sad day for the Labour and trade union movement in Dundee".
He added: "For many people, Brian would have been a Fintry lad made good.
"As a councillor for the area, he was extremely committed to the people he represented and always tried to go that extra mile for them
"As a trade unionist, he had a particular interest in seeing fairness for everyone and the wish to see employees' terms and conditions improved or at best maintained – no matter whether that be council or the many other areas where employment terms and conditions are under threat.
"He worked in garages and the construction industry before moving to the docks before towards the end of his working career, becoming a bus driver.
"No doubt his employers would have seen Brian as a real thorn in their flesh as an active trade unionist in every area where he worked.
"While it is a huge loss for the Labour Party and the trade union movement, the greatest loss will be felt by Brian's family and our thoughts are with them at this difficult time."
Born and raised in Dundee, Mr Gordon attended Linlathen High School.