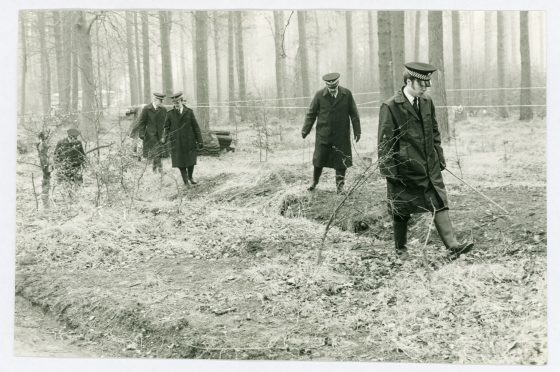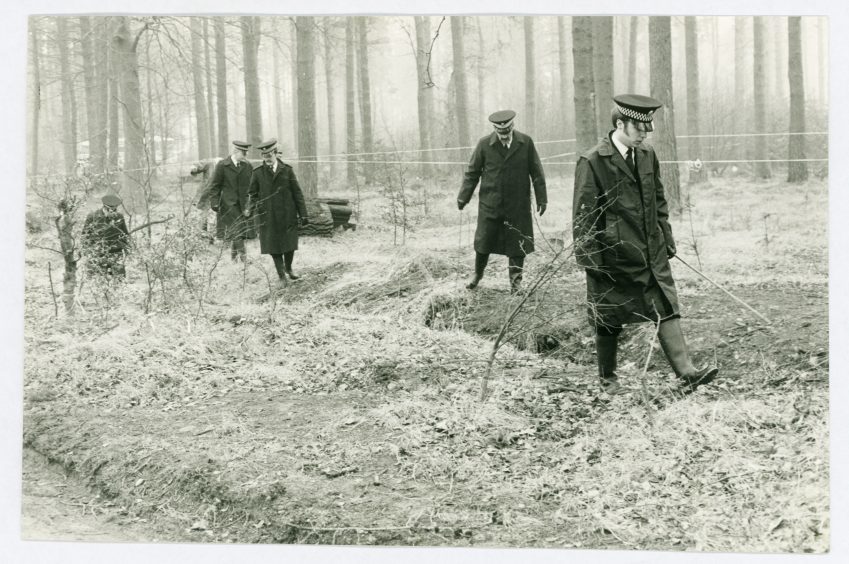 A cold case murder expert believes only a "deathbed confession" will bring a Dundee mother's killer to justice after 40 years.
As the 40th anniversary of Carol Lannen's murder approaches, ex-police intelligence officer Chris Clark said the killer will "slip through the net" unless he confesses his sins with his dying breaths.
The strangled and naked body of part-time sex worker Carol Lannen was found dumped in Templeton Woods in Dundee on March 21 1979.
She was last seen the evening before, when she entered a red estate car in Exchange Street.
Owners of red cars were interviewed and a photo-fit of a suspect was released.
After the initial discovery, her handbag and clothes were found on the banks of the River Don, near Kintore.
In February 1980 the city was plunged into further shock when the body of Elizabeth McCabe was found naked and strangled in the same area, prompting the largest criminal investigation in the history of Tayside Police.
More than 7,000 people were interviewed and police visited every hotel, bed and breakfast and boarding house in the city.
While Carol and Elizabeth were found within 100 yards of each other, the murders happened 11 months apart and investigators have never discovered if they were the work of the same killer.
Mr Clark, who served with the police from 1966 to 1994, said he believes the Templeton Woods murders were the work of one person.
He said: "The method, motive and opportunity is very similar in both cases – a lone woman, either picked up or abducted by motor vehicle in similar areas of Dundee.
"The deposition sites were so close together and there were no murders either side of these."
The murders were included in an investigation into possible Yorkshire Ripper attacks in Scotland by then West Yorkshire Police chief Keith Hellawell in 1996.
Mr Clark and journalist Tim Tate previously investigated unsolved cases from across the UK for a book about Yorkshire Ripper Peter Sutcliffe's "secret murders" but Mr Clark does not believe Sutcliffe was responsible.
Former Angus taxi driver Vincent Simpson was cleared of the murder of Miss McCabe in 2007 but Carol Lannen's killer has never been found.
Mr Clark said advancements in DNA technology might not breathe new life into the case because of "sloppy storage".
"In 1979 and 1980 DNA was unheard of and the importance of cross contamination wasn't so relevant then as it is now," he said.
"Therefore unless the killer makes a death bedside confession I cannot see closure for either of these cases."
The man responsible for the infamous Zodiac slayings which terrorised Northern California from 1968 to 1974 was sensationally linked to the murder of Miss Lannen after a dossier of evidence was given to Tayside Police in 2005.
The dossier stated the killer had fled to Scotland and said the "Zodiac's last act" was the murder of Miss Lannen but the theory was eventually quashed by investigators in California.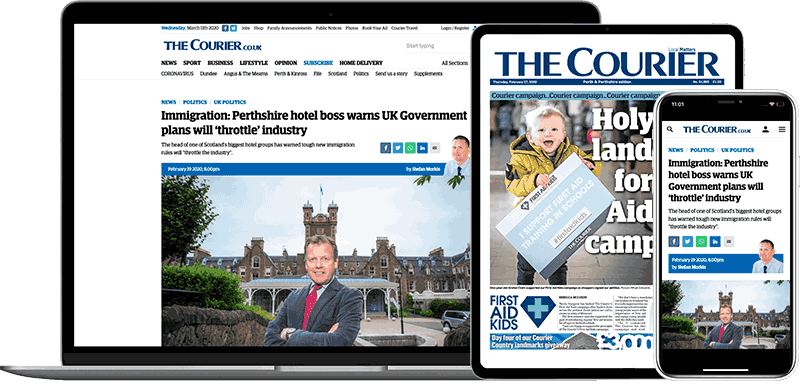 Help support quality local journalism … become a digital subscriber to The Courier
For as little as £5.99 a month you can access all of our content, including Premium articles.
Subscribe