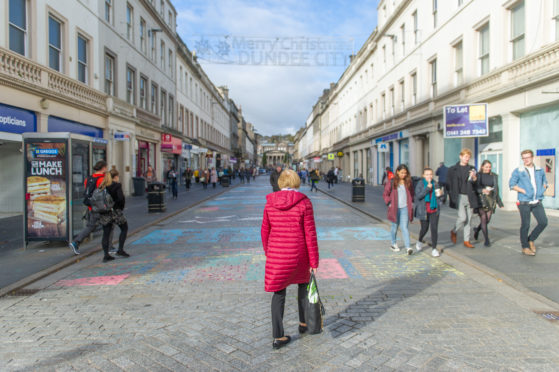 High streets across Tayside and Fife are to be given a much-needed cash injection after more than £8 million worth of local investment was announced.
The £50 million Town Centre Fund, set up by the Scottish Government in partnership with local government representative COSLA, will allow councils across Scotland to spend the money as they see fit to "keep life" in town centres.
Fife will receive the biggest amount of any area in Scotland with towns such as Kirkcaldy, Dunfermline, St Andrews and Leven all sharing £4.33 million.
Dundee's town centre is to be given £735,000, Angus £1.08 million, and Perthshire £1.98 million.
Lynne Short, Dundee City Council's City Development Convener, said plans for the cash have not yet been laid out but stressed the importance of prudent spending.
She said: "I think it is important that any changes are done with the people, be it business, resident, student, visitor.
"It should be spent wisely and with care that it's not just sticking plasters but creating a high street that will serve the city well."
Deputy First Minister and Perthshire North MP John Swinney called on Tory-led Perth and Kinross Council to make the most of its funding allocation.
He said: "This funding announcement can help transform town centres in Perth and Kinross, such as Pitlochry, Blairgowrie and Aberfeldy.
"The health of our town centres is vital to the economic and cultural life of our communities – and this new investment can make a real difference.
"Perth and Kinross Council must now ensure that the £1.98m is spent wisely, and ensure that our local town centres reap the benefits of this huge investment.
"The SNP's Town Centre Fund is part of a wider package of business support measures that will help drive economic activity in Perth and Kinross, helping give our local high streets a welcome boost."
The money will fund a wide range of investments which are expected to make town centres more vibrant, enterprising, and accessible.
This could include the re-purposing of empty buildings for housing or social and community enterprises.
Angus Council leader David Fairweather said the authority is "already looking" at ways to use the cash.
He added: "In our budget, we also earmarked £4.5m for Tay Cities Deal projects, so it may be that we can leverage more money into this fund and increase the potential benefits.
"I aim to see each burgh in Angus benefiting from this cash, but this will be balanced against areas of greatest need,  what will provide the maximum positive impact for our communities and the spending criteria that comes with the cash.
"I know some people will say that this is not enough money, but I think we can use it to make a difference, and I warmly welcome this announcement."
Annabelle Ewing, SNP MSP for Cowdenbeath, said: "This funding announcement can help transform town centres in Fife, such as those in my constituency."
David Lonsdale, director of the Scottish Retail Consortium, described the boost as a "promising and timely move" which will "enhance the economic viability" of town centres.
Scottish Government Economy Secretary Derek Mackay said at the launch of the fund: "Town centres are facing challenges across Scotland in adapting to a changing retail climate, and it is important that we help them to diversify and adjust to overcome these challenges.
"I want to make sure we can keep life in our high streets, and ensure they continue to be thriving places for communities to live, work and enjoy."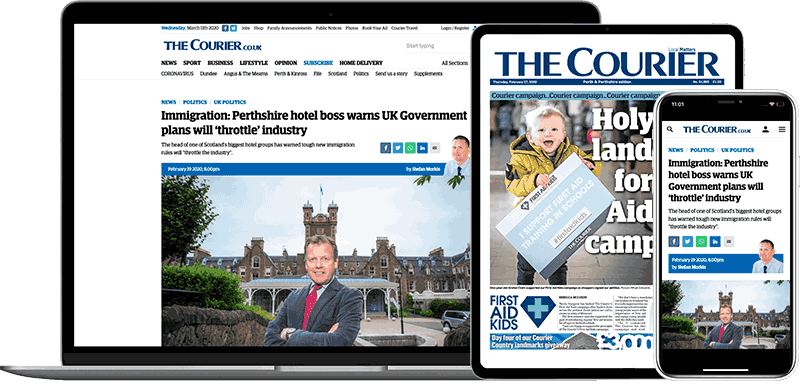 Help support quality local journalism … become a digital subscriber to The Courier
For as little as £5.99 a month you can access all of our content, including Premium articles.
Subscribe