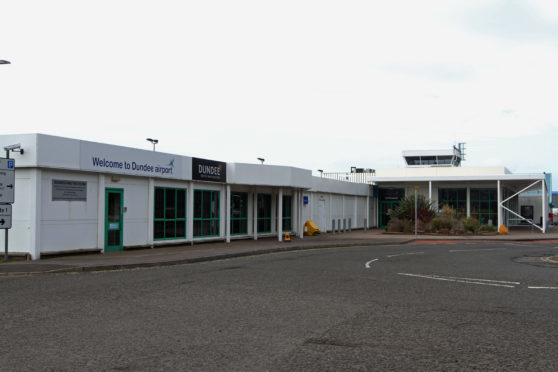 Flights to and from Dundee could be grounded in April after air traffic controllers voted to take industrial action in a dispute over pay.
An overwhelming majority of members of the trade union Prospect backed industrial action: 89% voted to strike, with 90% backing action short of a strike.
Turnout was 86%.
Prospect says air traffic controllers working in London are paid double what is earned by those working for HIAL.
Prospect members were balloted after a business case arguing for a 10% pay rise was rejected by the Scottish Government, which subsidises HIAL.
Industrial action is likely to begin in April but Prospect warns it could run through the summer unless a deal is reached.
Prospect negotiations officer David Avery said: "Prospect members have overwhelmingly backed the union's position and sent a clear message to the Scottish Government that enough is enough.
"Air traffic controllers do not want to have to take this action but ministers' refusal to engage with the issue of pay has left them with no choice."
A spokesman for HIAL said: "The Prospect union has sought a double-digit pay award. As a government-sponsored agency, HIAL must follow the Scottish Government pay policy. We cannot implement pay awards more than that directed by government."
Both HIAL and Prospect said they were open to more talks.
A Scottish Government spokesman said: "It is disappointing to see the union voting in favour of strike action, which will clearly impact passengers. We encourage both parties to continue dialogue in an effort to reach an agreement."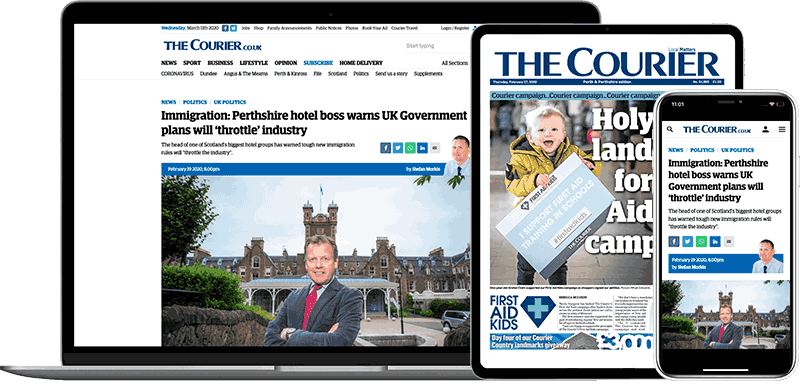 Help support quality local journalism … become a digital subscriber to The Courier
For as little as £5.99 a month you can access all of our content, including Premium articles.
Subscribe