Campaigners have gathered in Dundee city centre to pile pressure on the Labour Party to be more "definite" in their backing of a second Brexit referendum.
A pro-European Union (EU) group arrived outside the Caird Hall on Friday morning waving EU flags and saltires as the 2019 Scottish Labour conference got under way.
Members of Perth for Europe, Fife for Europe and the European Movement in Scotland were among those in attendance.
The group had a bagpiper and saxophonist and sang from the steps of the Caird Hall.
The are demanding Labour party leaders take a firm stance in committing to a "People's Vote" on the UK's membership of the EU.
It comes after Labour leader Jeremy Corbyn publicly backed a second Brexit referendum.
Jeremy Corbyn heads to Dundee for Scottish Labour conference
Susannah Rae of Perth for Europe and the European Movement in Scotland said: "We don't feel that Labour has held the government to account on Brexit to nearly the extent they should have.
"The are sending very mixed messages Labour. They came out (for a second vote) and backed it. They are not being particularly forceful or definite I suppose given it is about to be party policy."
Speaking at the conference Lesley Laird, a Fife MP who is in Mr Corbyn's cabinet, defended Labour's record in holding the Conservatives to account on their handling of Brexit, which she called an"abject lesson in incompetence".
She said: "As an opposition we have inflicted 17 defeats on this government – one by 230 votes – the biggest defeat in parliamentary history.
"And there were 22 occasions where the Tories simply chose not to vote rather than be defeated.
"I don't know about you but given the numbers and the DUP sweetheart deal – I think that's a pretty sound record for any opposition."
The European Movement in Scotland has members from across the political spectrum.
Corbyn will be in Dundee this afternoon to give a speech at the conference.
The Courier will be reporting on the Scottish Labour conference throughout the weekend.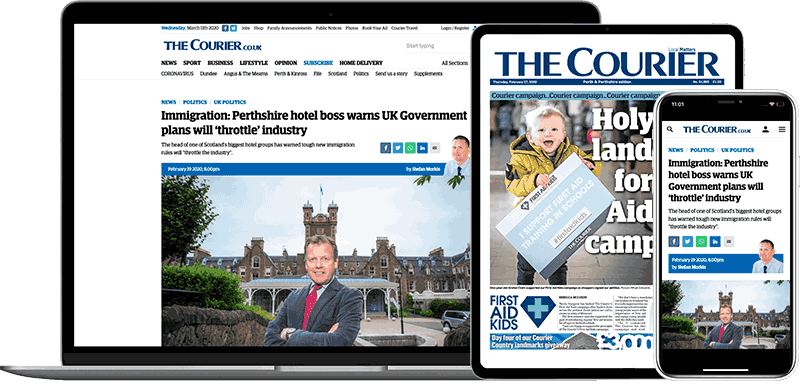 Help support quality local journalism … become a digital subscriber to The Courier
For as little as £5.99 a month you can access all of our content, including Premium articles.
Subscribe