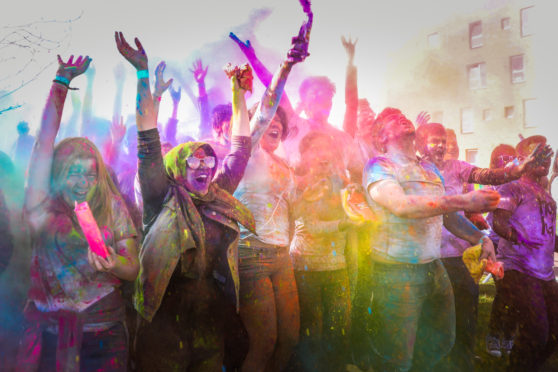 Students at Dundee University added a splash of colour to their campus this weekend while celebrating the Hindu festival Holi.
The celebration, which took place on Saturday, was organised by the University of Dundee Indian Society (UDIS) in collaboration with Dundee University Students' Association (DUSA).
Holi, which signifies the triumph of good over evil, correlating with the passing of winter, usually takes place later in March in India.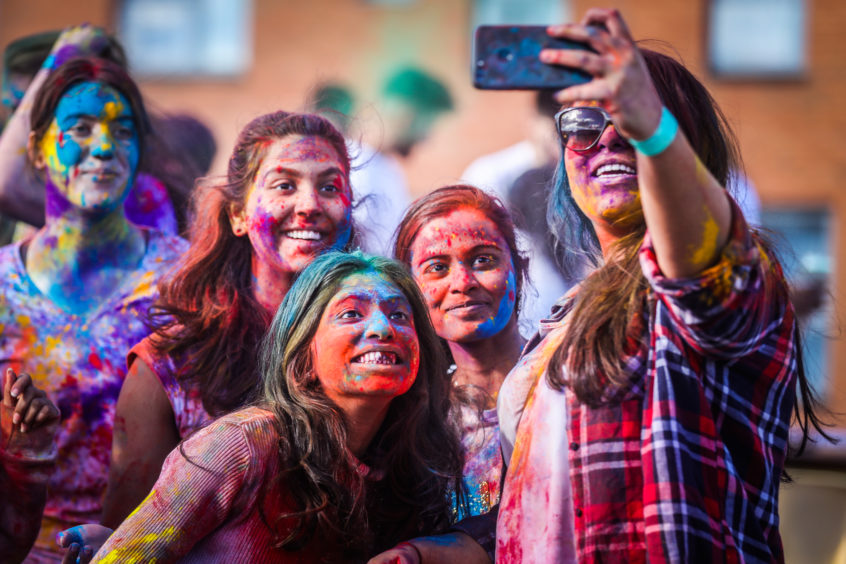 However, students in Dundee hosted the event early in order to fully celebrate the festival ahead of exams.
More than 400 participants, including staff and members of the public were expected to attend the festivity on Saturday.
Nitya, a second-year medicine student originally from Kerala in the south of India, said the festival made her feel "way more at home".
"It gave me such a great sense of comfort when I first came to Dundee," she said.
"Holi is a happy, homely festival for everyone to enjoy and we cannot wait to share that feeling with everyone in Dundee."
Mandar Tamhane, from Mumbai, now a second-year computing student said he was thrilled to help bring this year's celebrations to life as he had seen previous videos of Holi in Dundee online whilst applying to University.
"Seeing that the University allows such a colourful celebration on such a big scale was really surprising," he said.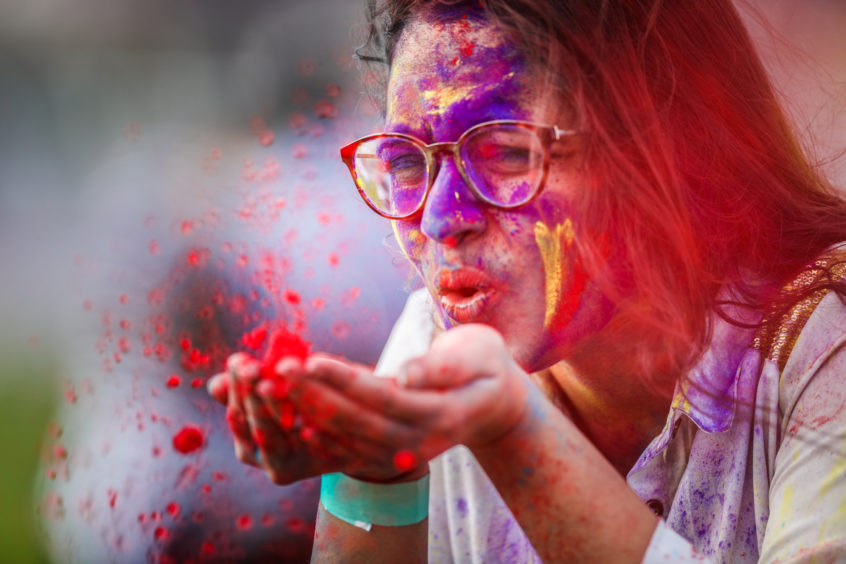 "I was delighted to see it happen because not a lot of universities do it.
"Holi promotes inclusion and togetherness between people of all backgrounds. Eventually everyone begins to appear as one, all part of this vibrant spectrum of colour. It is beautiful to see first-hand."
Holi paint is washable, non-toxic, bio degradable and child friendly. Festivities typically last for a night and a day and fall somewhere between the end of February and the middle of March in the Gregorian calendar.
Speaking ahead of the event on Friday, Claire Hartley, vice president of communications and campaigns at DUSA, hailed the efforts of students celebrating the festival in Dundee.
She said: "Holi is a fantastic occasion for our students to celebrate joy, love and inclusion.
"DUSA are proud to support our Indian Society in hosting such an amazing event – the whole university will be awash with colour and that's a real testament to the Society's efforts to spread the festivity far and wide."