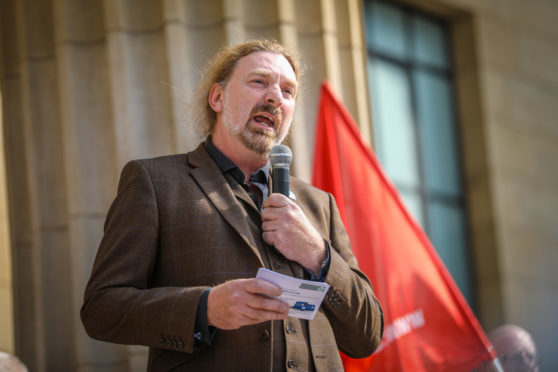 Civil service workers in Dundee are struggling to feed and house themselves after being subjected to years of "poverty pay" and stagnant wages, a city MP has warned.
Dundee West MP Chris Law met with staff and union members based in the city to hear the "stark reality" of civil service employees who are "now struggling to live on wages that have seen little rise since 2010".
Dundee is home to hundreds of workers in the UK Government's civil service, particularly in HMRC and the Department for Work and Pensions (DWP), but Mr Law said the stories he heard from staff "would shock any employer".
The SNP MP has written to Cabinet Office minister David Lidington, who is in charge of pay rates for UK civil servants, urging the Government to "put its money where its mouth is" and deliver significant pay rises.
Mr Law said: "In October, the Chancellor of the Exchequer claimed that the era of austerity was now over, yet the UK Government refuses to even consider giving the very workers delivering its services a proper pay rise. This is simply unacceptable.
"The stories I heard from local civil servants would shock any employer. These workers have sacrificed a lot over the last nine years keeping vital services running, and their work should be properly recognised."
Mr Law said some workers had entered unsustainable debt "simply to live a life not bereft of any small luxury" and insisted it is unacceptable one in 10 civil servants are now reportedly living on poverty wages.
It is estimated the average pay of a UK Government civil servant will have fallen in value by more than 20% next year compared with a decade earlier. Salaries currently start as low as £14,000.
The Scottish Government had been due to take control of a raft of new benefit powers in 2021, through a new benefits agency named Social Security Scotland, but this has been delayed until 2024.
The Public and Commercial Services Union (PCS) have announced a ballot for industrial action to be launched next week and are demanding a 10% pay rise for workers.
Lynn Henderson, national officer of PCS for Scotland, said: "It's good news that Chris Law is backing PCS members in Dundee over their fight for a decent wage.
"Workers in the civil service have lost more in terms of wages than any other area of the public sector since austerity began and now we're balloting for strike action on pay.
"The best chance we have of winning fair pay in the civil service is for workers to vote yes in their strike ballot, which opens on March 18."
A Cabinet Office spokesperson said: "The UK Government greatly values the work that civil servants do across the country.
"We are committed to the delivery of world class public services, ensuring that public sector workers are fairly rewarded for the vitally important work that they do.
"The benefits civil servants receive are not just related to salary and include a pension that is among the best in the UK."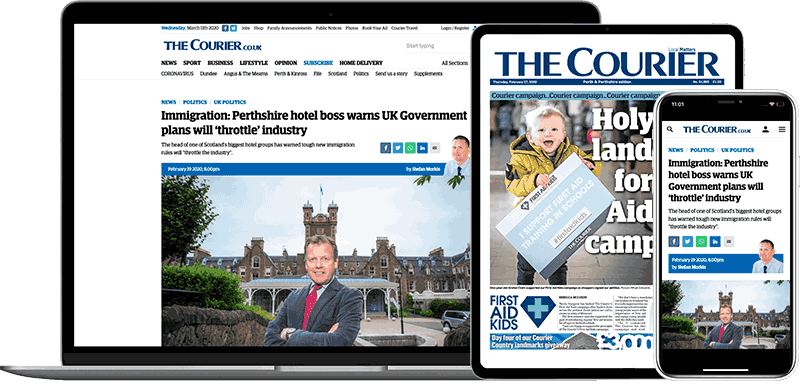 Help support quality local journalism … become a digital subscriber to The Courier
For as little as £5.99 a month you can access all of our content, including Premium articles.
Subscribe