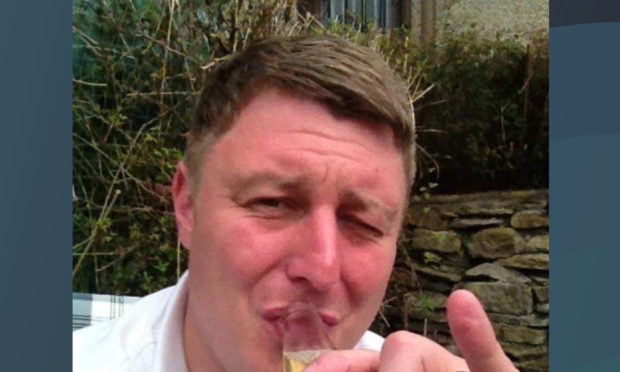 A serial abuser who assaulted and stalked three women over a 17-year period has been jailed.
Christopher Webster engaged in an abusive "course of conduct" towards his former partners between 2001 and January 2018, causing one victim to have a panic attack and another to feel "like she was going to die" as he was choking her.
The 40-year-old admitted hitting one woman with a metal pole between May and August 2001 at Gowrie Street, before kicking her on the leg and shouting at her in March 2004, as well as following her on a trip from Dundee to Stirling and parking outside her home between September 2004 and May 2005.
His ex-wife was also a target with the accused repeatedly attacking her at addresses in Lawson Place and Lauderdale Avenue between 2010 and 2016.
The court heard Webster, of Americanmuir Road, became involved in a love triangle with his wife and another one of his victims, and was at one point living between two homes.
During this time he kicked his girlfriend, seized her neck, pinned her down by her throat, choked her and twisted her arm at an address on Peddie Street in July 2017 and bit her on the face and body in November that year.
Between January 2016 and January 2018, Webster repeatedly followed her to multiple addresses in Dundee, entered her home uninvited, blocked her car with his vehicle, entered her car uninvited, forced her to drive him to various streets and attended her place of work and an address on Peddie Street, making threats to kill her.
Defence solicitor George Donnelly said: "A lot of these incidents took place when drink was taken at parties.
"He was still with his wife when he met the other lady. They commenced a relationship while he was still married.
"He was living between one house and the other and this caused conflict. He was torn. Both households wanted him to stay there full time."
The court heard that the accused accepted his guilt and was now living with his parents.
Sheriff Alastair Carmichael jailed him for a total of 41 months and imposed a seven-year non-harassment order in relation to two of the women.
Sheriff Carmichael said:  "These are serious charges and represent a course of conduct towards three complainers.
"In particular a serious charge in respect of one complainer in that you assaulted her, held her by the throat, compressed her throat so she couldn't breathe and choked her for ten seconds where she thought she was going to die.
"In respect of another you pinned her down by the throat, choking her and continued to pin her down and she described having a panic attack.
"These two charges alone mean there is no alternative but a custodial sentence."