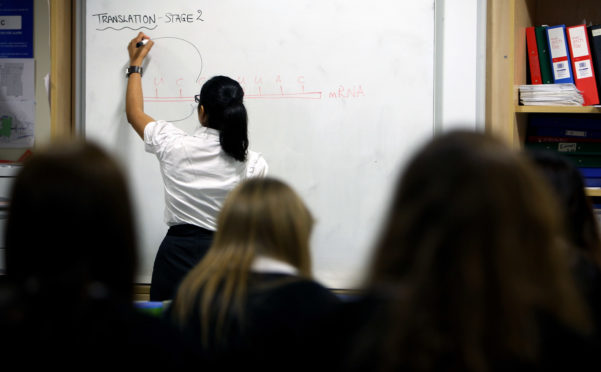 Concerns have been raised that head teachers are stepping in to teach classes in Dundee due to staff shortages.
A number of head teachers — who are ordinarily tasked with school management duties — have reportedly been covering classes "all day".
It comes amid a national shortage of teachers which has hit the city in schools such as at St Paul's RC Academy, where younger pupils have been left without a dedicated English teacher this term.
In January this year, it was revealed 25 posts were unfilled in the city with the council adamant it is "prioritising" teacher recruitment.
Speaking at a meeting of the council's Children and Families Service committee, Dundee Labour group leader Kevin Keenan claimed head teachers are worried about the practice.
He said: "I talk to a number of teachers and head teachers and I know that there are a few schools where head teachers are stepping in to teach classes more often.
"It's apparent we are paying a head teacher to do a teacher's job. There is something far wrong with that."
Labour councillor Richard McCready added: "I recently spoke with a head teacher at a city school who said he was in a class all day teaching.
"Let's be clear — he is not paid to do that. Teacher numbers are having an impact on the life chances of children in this city.
"I understand we can't magic teachers out of thin air but we need teachers that are qualified to teach the subject they are teaching."
Paul Clancy, executive director of Children and Families Service, said the measures are not new.
He said: "This is something that has been happening for my entire career.
"It's not something that has just happened in the last few years. They are head teachers for a reason. They will teach in their normal course of duty.
"The only time when we get head teachers in classes is when there are not enough teachers. We are working hard to get teacher numbers right."
Convener of the council department, Councillor Stewart Hunter, added: "We don't timetable for head teachers to be in class rooms.
"Unfortunately that happens when staff are off sick."