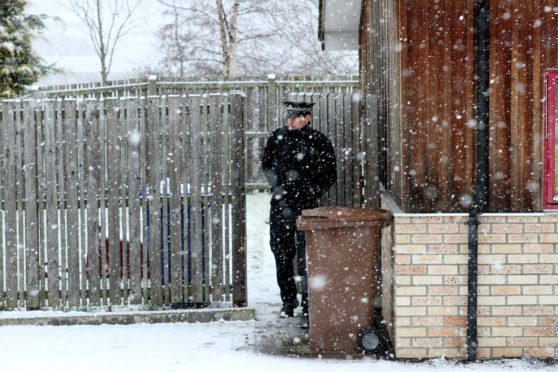 A Dundee man accused of cutting off a woman's hand has been sent to prison to await trial due to improvements in his mental health.
Stephen Brisbane was under a court treatment order at Murray Royal Hospital in Perth while doctors worked on reports to determine whether he would be fit to stand trial.
Conflicting medical opinions have also been given in numerous court appearances over whether, due to his mental state at the time of the woman's injury, Brisbane could be held criminally responsible for any alleged offence.
The decision to revoke his treatment order was taken yesterday at Glasgow High Court after the accused's mental health was deemed
sufficiently improved.
A further preliminary hearing will be held on May 3 for definitive medical reports and a trial has been scheduled for July 8.
The 33-year-old is alleged to have maimed wheelchair-bound Sandra McGowan after entering her home in Dundee's Charleston area, uninvited, on February 14, 2018.
Yesterday's hearing was Brisbane's seventh High Court appearance without plea and he became agitated in the dock, as he has done on previous occasions.
His lawyer, Mark Stewart, said the lengthy court process was causing his client "stress".
He added: "The situation with the medical reports is that there is a dispute of opinion.
"There are two reports in relation to a special defence in relation to sanity. The best thing is for these two doctors to review the latest report.
"He (Brisbane) tells me he is anxious that this proceeds. It is causing him stress that the trial is taking so long."
Brisbane faces charges accusing him of entering Ms McGowan's home, demanding drugs and money from her, searching her handbag and purse, stealing an electronic door fob, remote controls and a mobile phone holder.
He is further accused of assaulting the pensioner, causing her to fall from her wheelchair, seizing hold of her wrist and severing her hand with a knife, causing her to lose consciousness.
Prosecutors claim Brisbane then took the hand away, robbed Miss McGowan of a ring and failed to seek medical assistance for her.
He is also accused of threatening his sister with violence at an address in Dundee, demanding her mobile phone and stealing a phone.