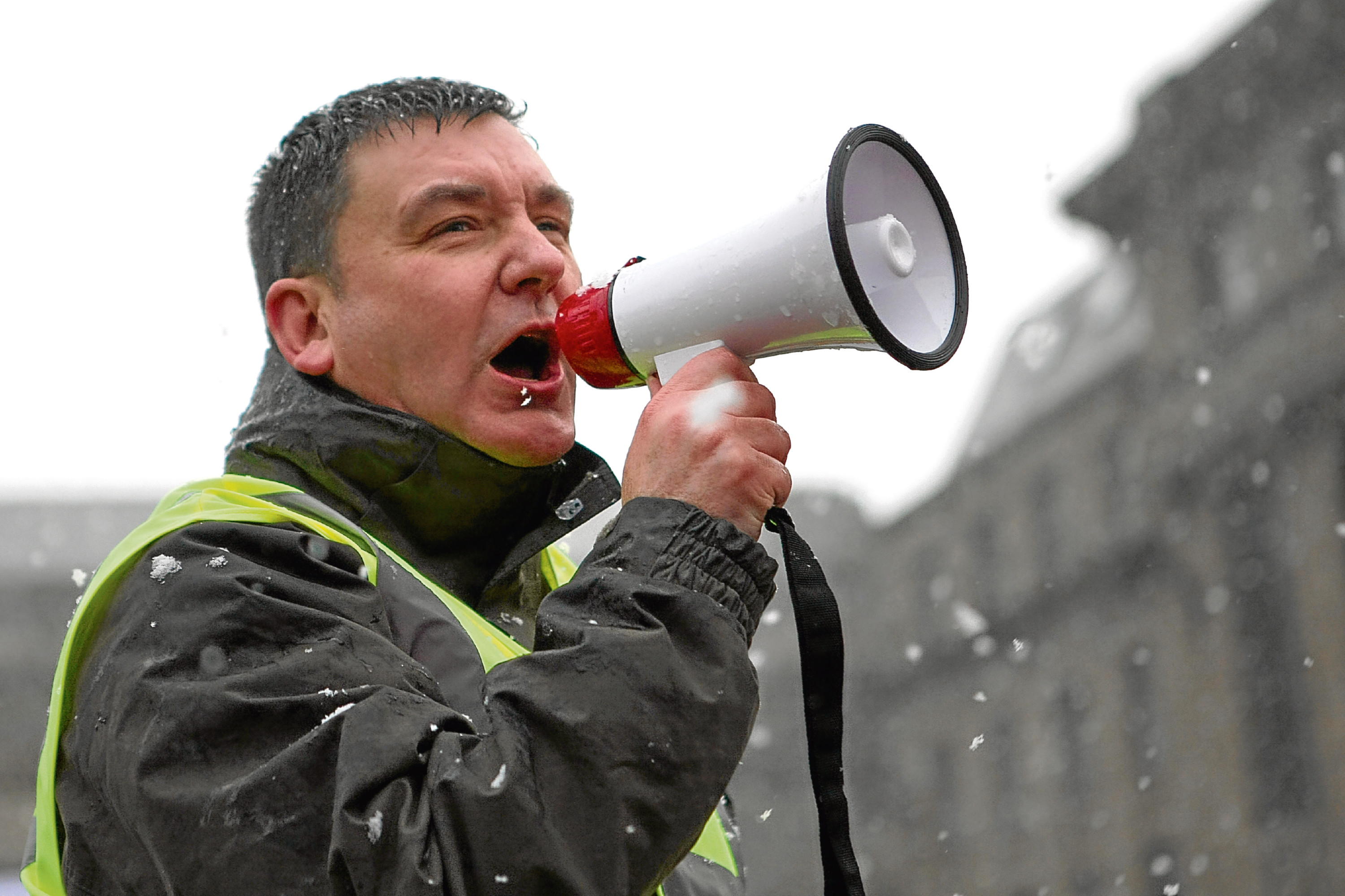 A vital local public health service in Dundee which employs around 20 workers is "fighting for its life" after swingeing real-term cuts to its budget, trade union leaders have warned.
Dundee Unison said staff at Tayside Scientific Services (TSS) have "real fears for their future" following a meeting with bosses on Monday which raised "questions over the viability of the whole service" under fresh cash constraints.
The service provides analytical testing for materials such as food, water and animal feeding stuffs, as well as checking for the presence of asbestos in building materials and assessing the safety of consumer goods such as toys and cosmetics.
A number of local authorities recently withdrew from their partnerships with TSS to become customers only, leaving Dundee City Council carrying full responsibility for the staff, building and equipment.
The union said a flat cash offer announced by Dundee council chiefs in last month's budget agreement amounts to a real term cut of more than 5% to the service.
Fife Council has also reduced its contribution from £126,000 to £100,000, while Angus Council dropped from £256,000 to £100,000. Perth and Kinross Council has completely scrapped its previous £190,000 contribution.
Unison said the "shredded" budget, which amounts to an overall reduction of around 40%, will have a "devastating impact on the staffing of the service and could jeopardise its very existence".
Dundee branch secretary Jim McFarlane hit out at council bosses who reportedly failed to send any representative from HR to explain what plans had been made to try to maintain employment.
He said: "This was the first we were aware of how serious the problems are. There is absolutely the potential for job losses and potentially questions over the viability of the whole service.
"There is a lot of uncertainty right now so at the moment we are looking for answers. Our membership are very concerned about their future. The meeting on Monday was a real shock for everyone and there is a real fear about what comes next."
It is understood union leaders have requested an urgent meeting with bosses at Dundee City Council to request more information on what plans have been put in place to mitigate funding concerns and save jobs.
A spokesman for the local authority said: "An initial meeting took place with the staff group at Tayside Scientific Services to which the trade unions were invited.
"Further meetings with the service are planned."