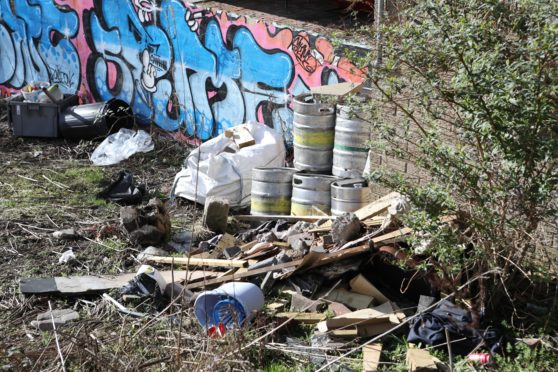 Concerns have been raised over the "absolute mess" on two areas of land just a short walk from Dundee city centre.
A grass area between Princes Street and Broughty Ferry Road, opposite Halley's Mill, is currently covered in litter such as beer cans, plastic bags, food packaging and overgrown weeds.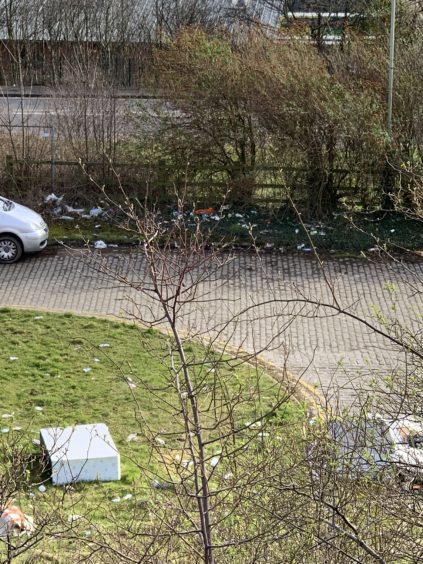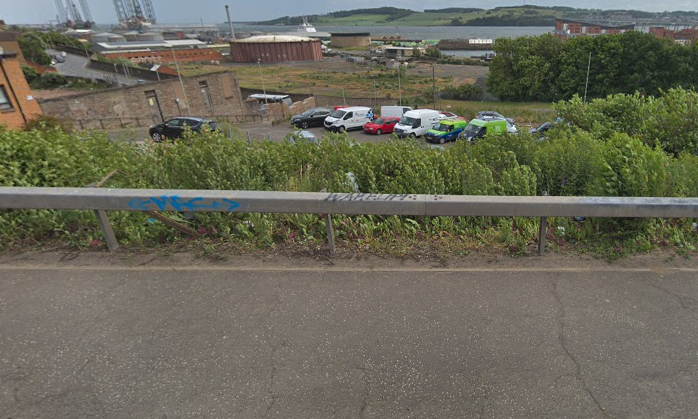 Meanwhile just across the road, a grass patch between the Dragon's Den pub and the electric car charging station has become home to abandoned kegs, household goods and construction debris.
Maryfield councillor Ken Lynn said: "It's an absolute mess.
"I took a walk around the area after a resident called me to raise concerns. I've never seen so much litter in one place, it's terrible.
"I'm trying to find out who owns the land, but I don't think it would be council land. I have been in touch with the neighbourhood services department to find out what can be done to get the landowner to clean up."
The problem spots are located in an area hailed for its regeneration after the former Baxter jute mill was turned into a luxury hotel, which now hosts visitors from all over the world.
Mr Lynn added: "It's unacceptable to have there is so much rubbish at one of the busiest thoroughfares from Dundee city centre."
Local resident Maggie Stevenson, who lives in a flat on Princes Street, said the problem has been getting steadily worse since she first moved to the area eight years ago.
The 53-year-old explained: "The rubbish does bother me, although I'm just used to it now.
"It's been there since before they put the charging station in, so over two years ago.
"It's laziness, people just don't tidy up after themselves. I've been living here eight years and it has got worse."
Fellow Princes Street resident Jennifer Stevens added that residents did not know who to contact to get the problem sorted.
She said: "It is a mess, a while ago there was lots of broken furniture, a mattress and old sofas outside the pub. It's become a dumping ground.
"The pub doesn't seem to be open a lot though, it's only used occasionally as a function suite. I don't even know who owns it, or if they can do anything about this."
Neither the owner of the land near Halley's Mill nor the pub owners could be traced for comment.