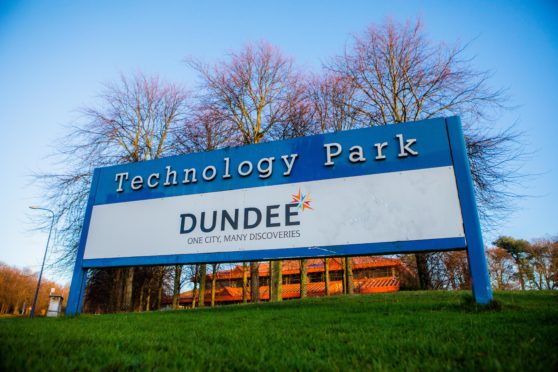 It is hoped the remaining empty units at Dundee's Technology Park could soon be filled after councillors voted to remove planning restrictions in place since the mid-1980's.
The measures, which were put in place when the park opened in 1984, meant only certain "non-polluting" businesses could occupy units in the "high amenity" area.
However, a council report to the city development committee recommended removal of the original legal agreements to attract more businesses to the last empty spaces.
The move will mean the park could now include alternatives such as food and drink outlets.
Three units at the West End business park remain empty, including a prominent derelict building visible from Riverside Avenue.
It is currently around three quarters full but the privately owned "eyesore" at 11 Luna Place has attracted considerable criticism in recent years.
In total, 77% of the units are filled but the report claims the two large vacant units visible from Riverside Avenue give a "disproportionate impression of widespread vacancy".
West End councillor Fraser Macpherson, who has campaigned for many years for the buildings to be spruced up, said the assumption by many that the park is mostly unoccupied is actually an "urban myth".
He said: "The majority of it is occupied.
"It's true there are still a few units that are partly occupied and there are the two prominent units that are empty.
"But it's actually doing well and what we want now is for it to be 100% full. Whether the decision to remove restrictions leads to the remaining spaces being filled, we'll have to wait and see.
"It's a case of looking at the planning applications as they come in but it's certainly sensible to take this decision."
On the the vacant units he added: "Clearly some of the issues are around vandalism.
"I would like to see the graffiti and broken glass cleaned up. It's privately owned and extremely difficult to gain access."
The council have previously said the vandalised unit at the park, which employs around 1500 people, could be bought through a Compulsary Purchase Order (CPO).
Councillors also voted to approve an amendment put forward by Labour West End councillor Richard McCready which called on the officers to produce an annual report on the park's progress.