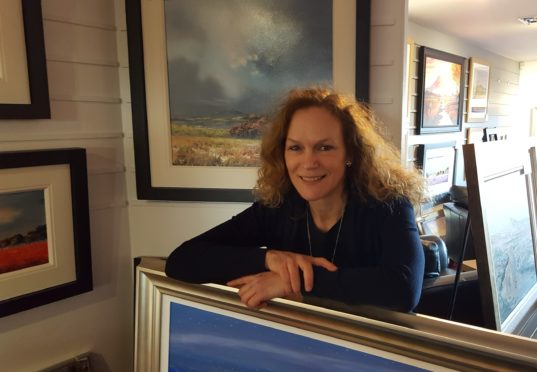 It is hoped more than 10,000 people will visit an art fair being held in Dundee.
The two-day Dundee Art Fair will be held at Caird Hall with more than 50 exhibitors expected to be displaying.
It is being organised by Gallery i, a gallery based in Inverurie, Aberdeenshire, and will be held between May 24 and 26.
The event planners expect visitors from across the UK to travel to Dundee to view the exhibits.
Kim Curson, art fair organiser, said: "We are really excited to be launching The Dundee Art Fair.
"We're passionate about Dundee as an arts location; with the opening of the V&A last year and the waterfront redevelopment, we feel the timing is right.
"There's a real buzz in Dundee and a welcome interest in the arts from across the city.
"We hope to build on this by introducing the city to new artists but also, we hope to inspire more people to enjoy art and to get involved."
The event will showcase work by Scottish artists alongside British and international exhibitors.
The range of artwork and the mediums used will include original paintings as well as sculpture plus wooden art and designs.
Among the artists lined up to show work are Heart of Glass, from Norfolk, Philip Raskin, of Glasgow, and Kat Baxter, of Dundee.
The aim of the fair is to open art up for all and to make original art accessible.
Guests will be able to buy an original piece of art and prints with prices set to range from £50 up to above £3,000.
In a bid to encourage children into art there will be a kids' art and craft corner.
Visitors will also have the chance to meet artists and gallery owners in person and to hear the stories behind the art.
The fair starts with an opening preview evening on May 24 between 6 and 9pm with tickets , including weekend passes, £12.
Doors will be open on May 25 and May 26 between 10am and 5pm with advanced tickets £5 or £6 on the door.
Tickets can be purchased from Eventbrite or from Dundee's City Box office.
For more information on The Dundee Art Fair visit www.thedundeeartfair.co.uk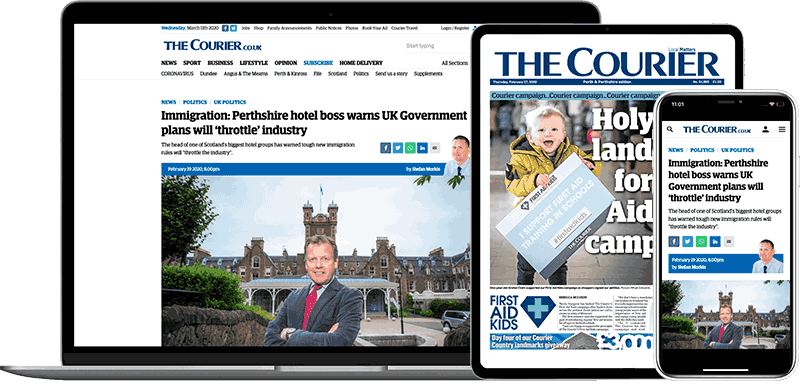 Help support quality local journalism … become a digital subscriber to The Courier
For as little as £5.99 a month you can access all of our content, including Premium articles.
Subscribe