World class musicians have worked with visually impaired people in Tayside to take them on musical journey.
Members of the Royal Scottish National Orchestra (RSNO) took part in the eight-week project, run by Tayside Healthcare Arts Trust (THAT), which reached its finale earlier this week.
Over the course of the sessions the visually impaired were introduced to a wide range of musical instruments.
They were led by Helen Brew, RSNO associate principal flute, and Lorna Rough and Ursula Heidecker Allen, both RSNO violinists.
The finale was held at the Dundee Blind & Partially Sighted Society (DBPSS) base in Ward Road.
Helen Brew, project leader,  said: "Throughout the programme, the group explored rhythmic and vocal ideas.
"They learned to play various percussion instruments and explore the sounds they make both individually and collectively.
"We've discovered many talents throughout the project, both new and revisited.
"It became clear that the group were strong vocally and we explored singing and creative vocal music.
"They have learned to connect with one another and work as a musical team.
"Most importantly each week has brought something new and we have had a lot of fun."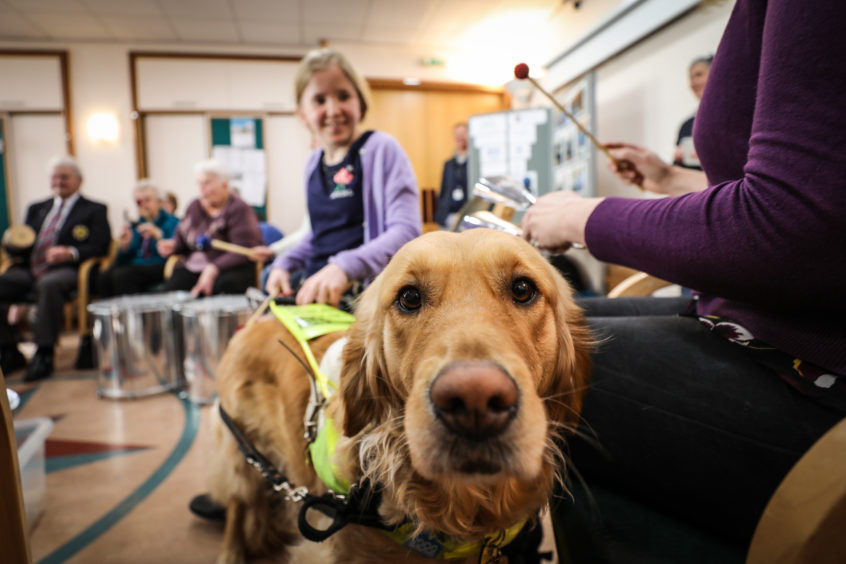 The RSNO programme is one of a range of art schemes run for people with long-term conditions delivered by THAT.
It aims to promote creative engagement with the arts to enhance people's health and well being.
Samantha Wright, head of RSNO learning and engagement, said: "The musicians have taken the group through a number of planned musical forms including a samba session.
"What's exciting for us is working to allow people with varied musical knowledge to engage and contribute to group music making.
"It has been particularly rewarding for us to see how motivated participants were to regain and learn new skills in a supportive environment.
"Music can have an incredible impact on health and well being and so it's fantastic to work with THAT to bring these projects to people across Tayside."
Chris Kelly, THAT project co-ordinator, said: "We are all learning so much from the partnership that we hope to be able to develop further work with the visually impaired in the future."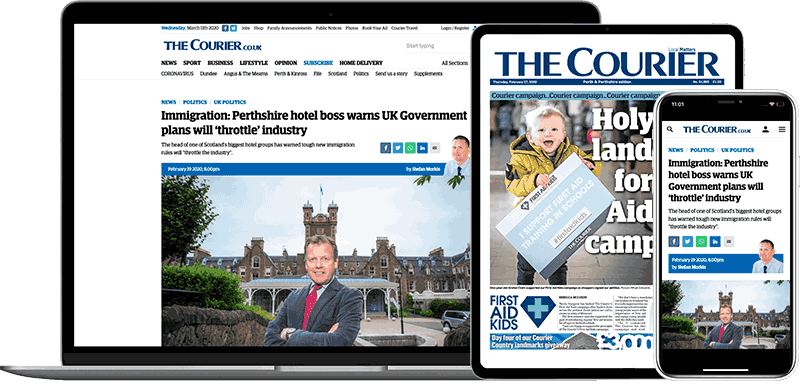 Help support quality local journalism … become a digital subscriber to The Courier
For as little as £5.99 a month you can access all of our content, including Premium articles.
Subscribe