World Down Syndrome Day: Tayside's Sing It Sign It Makaton Choir raise awareness in heart-warming music video
Families from across Tayside have come together to record an uplifting music video for World Down Syndrome Day.
The footage, filmed at Monikie Country Park, features members of the Dundee-based Sing It Sign It Makaton Choir narrating the lyrics of the song You Will Be Found.
---
Gallery: The choir's video being filmed at Monikie Park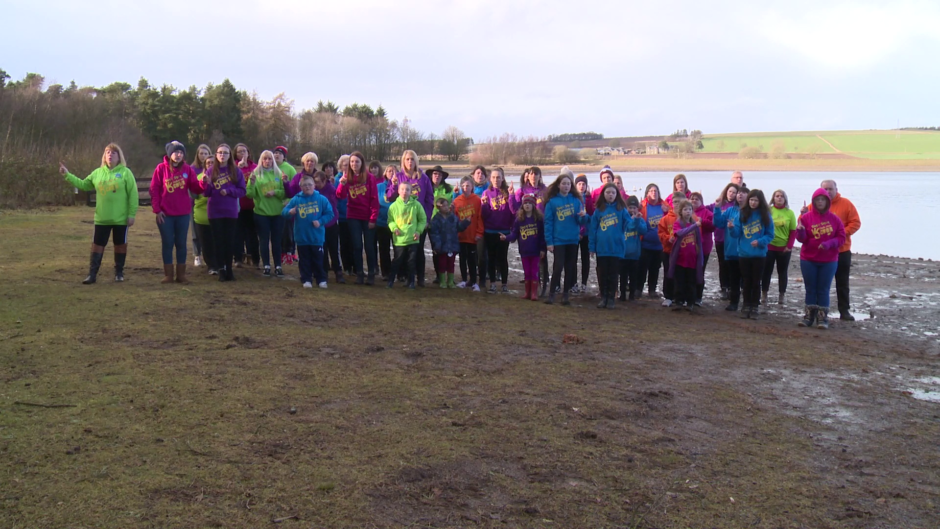 ---
Makaton is a streamlined form of sign language designed to help people communicate. It is used in conjunction with the spoken word as youngsters with Down's Syndrome develop their speech.
The video has been unveiled today on World Down's Syndrome Day, which this year has the theme 'leave no one behind' — which inspired the song choice.
It's Down's Syndrome Awareness Week! From 18-24 March, we'll be celebrating the achievements of people with Down's syndrome, telling their stories and amplifying their voices. See how you can help make sure no-one is left behind: https://t.co/FEgfM3izyH #LeaveNoOneBehind #WDSD19

— Down's Syndrome Association (@DSAInfo) March 18, 2019
The video was shot by Keiran O'Rouke and Sandie Jamieson, who also edited the clip.
It uses a version of You Will Be Found by American group One Voice Children's Choir, but the song has become popular after its use in Broadway-hit Dear Evan Hansen.
Mike Carlin, Makaton tutor for NHS Tayside and choirmaster for the Sing It Sign It group, said it was a natural fit for them to get involved in this year's campaign.
"It's about raising awareness and showing that people with Down's Syndrome are valued," he said.
"We were keen to be involved. Everyone seemed to really enjoy taking part."
---
Gallery: Choir rehearsals in Dundee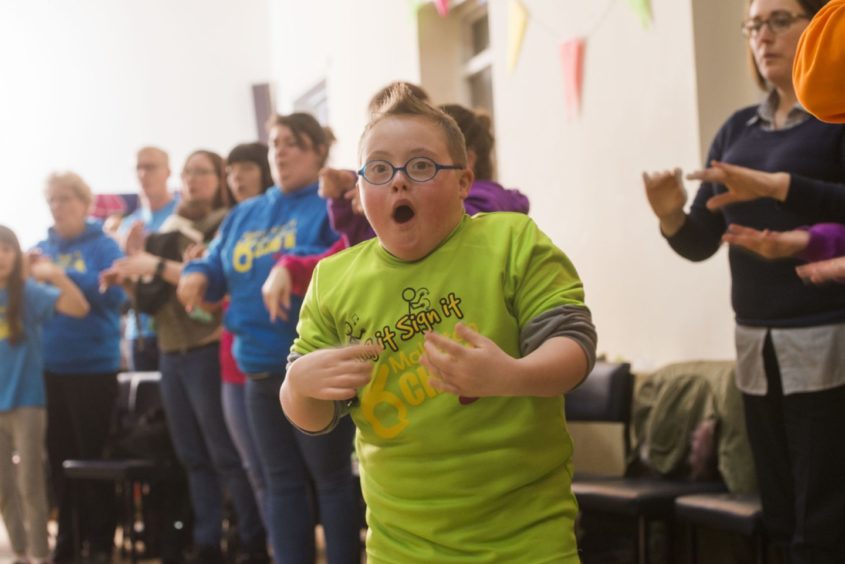 (Photos: Alan Richardson)
---
The Sing It Sign It choir was launched in May last year by Mike who is now looking forward to celebrating the first anniversary.
Mike added: "The group is a good way for people to meet others. It's open to everyone from nine years of age. We are always out and about performing. People don't need to be able to sing – it's welcomed but the Makaton is more important.
"It's a good way for people to keep up signing technique and have some fun in an informal way."
The Makaton tutor was presented with a Giving Voice award last year for his work with Makaton.
The choir recently entertained guests at the ARCHIE Foundation Spring Ball.
Thanks for the video Charlene! We had an amazing time performing last night! ????? https://t.co/V7m7iKxYgc

— Tayside's Makaton Choir (@TayMakatonChoir) March 16, 2019
A Dundee family starred in a Makaton-themed music video with Michael Buble in the build-up to Christmas last year. That video was premiered on This Morning.
Watch: Dundee twins Ollie and Cameron play a starring role in a new World Down Syndrome Day video that is taking the world by storm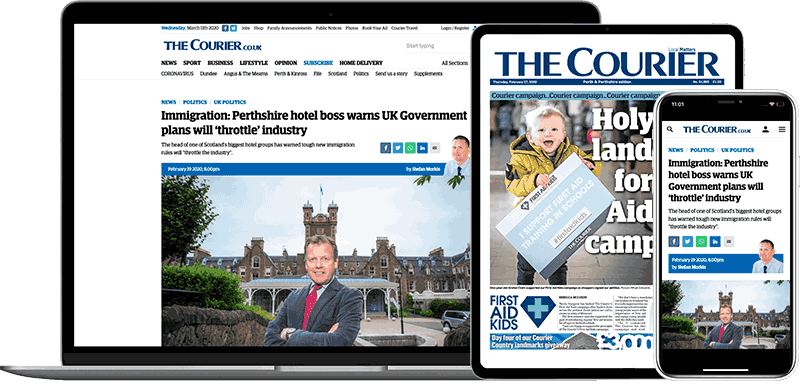 Help support quality local journalism … become a digital subscriber to The Courier
For as little as £5.99 a month you can access all of our content, including Premium articles.
Subscribe