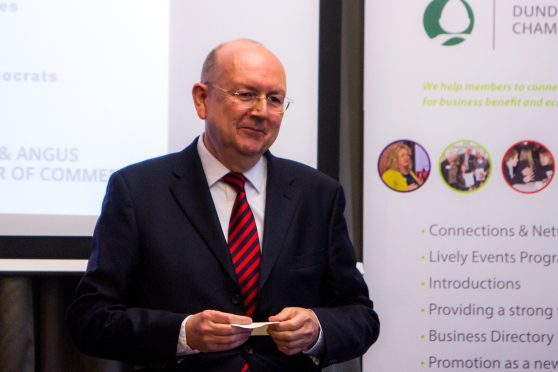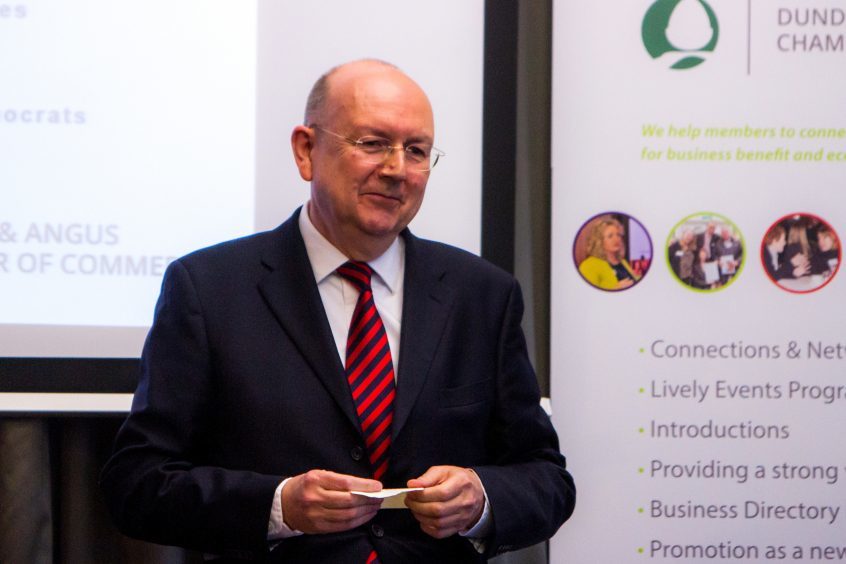 An MSP has claimed Dundee residents are being shortchanged on rising revenues brought in through city business rates after the local council was forced to cut nearly £9 million from its budget.
Bill Bowman pointed to the local government financial settlement for 2019-20, which shows the City of Discovery has seen the highest percentage increase in revenue from non-domestic rates in Scotland this year.
Mr Bowman, who is the Scottish Conservatives' tax spokesman, said an extra £9 million was being paid into Scottish Government coffers from firms in Dundee but local people were "getting less" in terms of public services.
While non-domestic rates – property taxes paid by businesses – are set and collected nationally, Mr Bowman said city residents had not seen the benefit of extra cash sent to Holyrood.
Political opponents have accused the North East parliamentarian of either failing to understand how local government finance works or "trying to mislead the people of Dundee".
Mr Bowman said: "Dundee has witnessed the largest percentage increase in revenue from non-domestic rates this year, almost £9 million extra.
"But city residents aren't getting the benefit of that extra income for the SNP government and the SNP-run council are cutting budgets by £8.8 million this year alone.
"Council tax receipts have dropped. In terms of public services, the council is charging people more and they are getting less."
Rival councillors slammed the financial settlement agreed last month as the "worst budget in living memory".
As well as a 3% increase to council tax, the agreement saw a reduction in the devolved schools management budget of 3% and a cut to third sector organisations of 5%. The budget has also led to several warnings of possible industrial action.
Willie Sawers, the ruling SNP group's finance spokesman, said Mr Bowman's assessment of the financing was incorrect and attributed rising business rates in Dundee to recent successes in improving the city's Waterfront area.
He said: "'Either Mr Bowman doesn't understand how local government finance works or he is trying to mislead the people of Dundee. I will leave readers to draw their own conclusion.
"Business rates, which are set by the Scottish Government, are collected on its behalf by local councils. This money is then taken into account when the Scottish Government allocates funding to councils.
"Clearly if the amount of income from business rates has risen, this then impacts on the balance of funding provided by the Government.
"The rise in business rates in Dundee is in part due to the Waterfront project and other successful economic regeneration mainly led by the city council," he added.
"I would have thought that Mr Bowman would be better employed in talking up the city rather than sniping from the sidelines.'