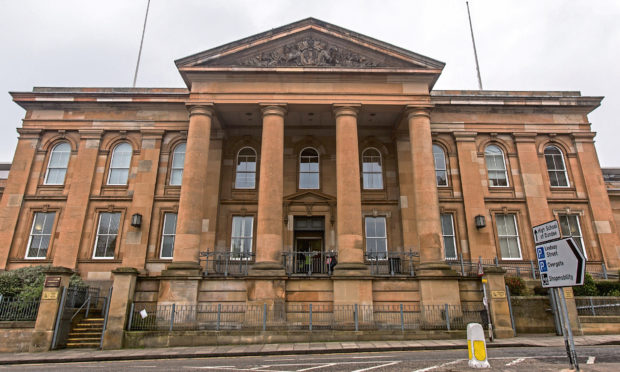 The standard of work done by an alleged bogus tradesman in Tayside was "totally unacceptable", according to an expert witness giving evidence in court.
John Shelley, a retired quantity surveyor, took to the stand at Dundee Sheriff Court yesterday on the fourth day of the trial of Norman Hughes, who is accused of defrauding six householders out of £61,570.
Hughes, 36, of Abbey Road in Scone, denies six charges of failing to complete work and carrying out work in a "grossly negligent manner" in Dundee, Longforgan, Blairgowrie and Arbroath between 2014 and 2016.
In April 2016, while employed by Perth and Kinross Council, Mr Shelley, 68, inspected the Blairgowrie home of couple Susan and Paul Collins after a request by the police.
The trial had previously heard Ms Collins, 55, had hired the tradesman to re-slate the property's roof and do harling work on the walls two months earlier, however she claimed she was £12,000 out of pocket because the work was "never finished".
Mr Shelley, who has more than 40 years experience as a surveyor, was asked by the prosecution to explain in detail the technical standard of work completed.
Summarising his evidence, he said there were issues with the installation of the roof's building paper, slates, and guttering as well as the harling.
"Everything is wrong (with the slates)", he said.
"I was struggling to think of something there that's right and there's consequential damage caused as well.
"This is bigger than snagging points. Snagging is the odd cracked slate or missing screw.
"This is far more fundamental than that.
"You would need to start again to fix the slates. That means taking them all off.
"Take the original estimate (for the price) and double it. It would be around £5,500 — that's certainly not snagging.
"It would take around a month to do. There's quite a lot of debris to take away too."
He was also asked by the prosecution to identify issues with the roof of Robert and Gail Ritchie's Longforgan home, which the court earlier heard had been re-slated by Hughes in May 2016, at a cost of £8,800.
He said from looking at photographs, the slates have been put in "incorrectly" because they are "falling off, slipping or split" adding "on every elevation there are broken slates".
"They should last a lifetime," he added.
"I wouldn't expect any to come off."
The trial, presided over by Sheriff Alastair Carmichael, continues.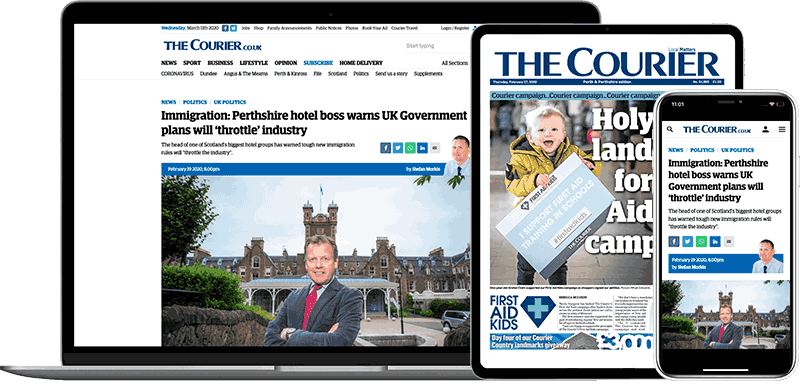 Help support quality local journalism … become a digital subscriber to The Courier
For as little as £5.99 a month you can access all of our content, including Premium articles.
Subscribe