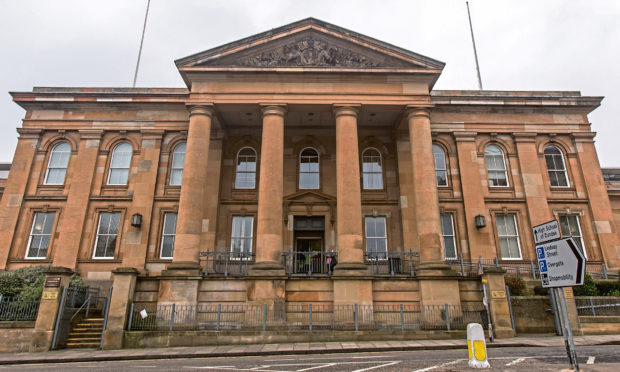 Four charges have been dropped against a builder accused of fraud at properties across Tayside.
Tradesman Norman Hughes, 36, of Abbey Road in Scone, was initially accused of defrauding six residents across Tayside out of  a total of £61,570 between 2014 and 2016.
However, on the fifth day of his trial at Dundee Sheriff Court on Wednesday, this was reduced to two charges — both of which he denies.
Following closure of the crown case, the prosecution informed the court it was no longer seeking convictions on two charges.
Hughes was therefore found not guilty in relation to work carried out at Burks House on Arbroath Road in Dundee and work carried out at Burn Street, Dundee.
The defence then made a submission to have two charges dropped on the basis that the evidence heard did not equate to an "intention to swindle".
Sheriff Alastair Carmichael agreed that there was no case to answer in relation to work at Johanne Dickson's home on Sharp's Lane in Dundee and work at Joan Seal's home at Springfield Terrace in Arbroath.
He said: "This is for the simple reason that there is no expert evidence in relation to these charges that the jury could rely upon in regards to the work carried out…by Hughes and his team."
It means the jury will decide whether Hughes' is guilty of fraudulently obtaining £12,000 from Susan and Paul Collins, at Coralbank, Rattray, Blairgowrie.
The court previously heard evidence from Ms Collins who said her roof was "never finished" as Hughes didn't return to finish the job despite it still being open at both gable ends.
John Shelley, a Perth and Kinross Council quantity surveyor who inspected the property after a request from police, told the court "everything is wrong" with the work done to the slates.
Hughes is further accused of fraudulently obtaining £8,800 from Robert and Gail Ritchie, for roof work at Station Road, Longforgan.
Mr Ritchie had previously told the trial that Hughes did not return to fix loose slates and "rubbered" the pair's attempts to call.
The trial is expected to hear evidence from Hughes on Thursday.