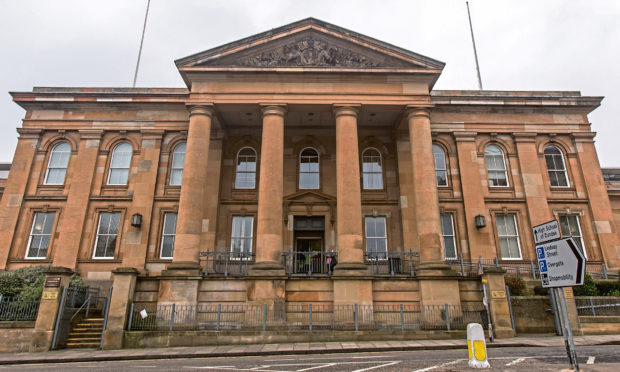 The case against a tradesman accused of fraud at a number of Tayside properties has collapsed.
Builder Norman Hughes, 36, of Abbey Road in Scone, had been accused of defrauding six residents across Tayside out of  a total of £61,570 between 2014 and 2016.
He denied the charges and a trial ran for six days before Sheriff Alastair Carmichael ruled the Crown had acted "oppressively" by prosecuting two charges it could not prove.
Two charges were dropped by the Crown on the fifth day of the trial on Wednesday, before Sheriff Carmichael ruled another two be dropped due to a lack of expert evidence.
At the end of proceedings on Thursday, the sheriff ruled the jury was potentially prejudiced by the evidence already heard in relation to the dropped charges.
He said: "I have been asked to review a motion from the defence on whether the Crown acted oppressively prosecuting two charges it could not prove.
"The net effect of this evidence heard is that the jury will be potentially prejudiced to Hughes.
"Nothing I could say to them could make them ignore this evidence."
The trial had heard substantial evidence from prosecution expert witness John Shelley, a former surveyor with Perth and Kinross Council.
He was only asked to visit one of the six properties included in the original charge and did not provide a report on any.
Because of this, the sheriff said the case was indicted "without an expert opinion".
He said: "These (opinions) are required to give evidence which will help to inform a jury of matters…outside the scope of the jury.
"Quite simply, it needs an expert."
He added that if Mr Shelley had been asked to produce reports on all the properties, the case might not have been abandoned.
He said: "I have already ruled in this case that charge 4 (relating to a property owned by Joan Seal on Springfield Terrace, Arbroath) was inadmissible but the jury had already heard a fair bit of this evidence. This is possible prejudice.
"In my view, the decision to proceed with charges 1 and 3 was without the ability to prove them.
"The jury simply could not ignore the evidence heard.
"The Crown has acted oppressively although not deliberately.
"This case cannot continue any further and will require to be deserted."
The ruling means Mr Hughes was found not guilty of all charges.