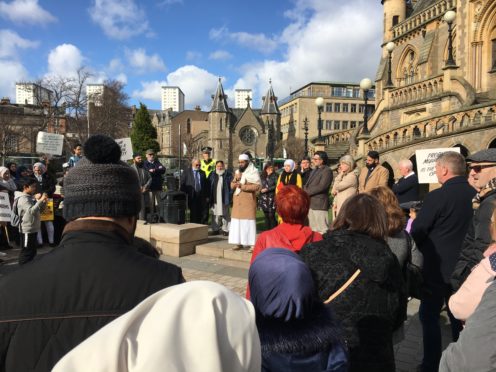 Around 100 people attended a rally in solidarity with the victims of the Christchurch terrorist atrocity in Dundee on Saturday.
The event took place outside The McManus and featured speakers from the Dundee Muslim community and political leaders from the city, including MSPs and councillors.
Imam Hamza from Dundee Central Mosque said: "We were returning home from morning prayers when news of this tragedy filtered through.
"This was a senseless massacre, a horrific shooting of the young and old, our brothers and sisters at prayer.
"The attack in Christchurch was the third high-profile attack in recent times, not to forget attacks on churches and synagogues. No atrocity should be committed in any place of worship.
"They try to divide us but our hearts are aching, they hurt, but we stand united."
Imam Hamza added: "We urge the authorities to take a much stronger stand against hatred and extremism."
Dundee-based Labour MSP Jenny Marra also spoke at the rally and said it is the responsibility of all to combat prejudice, whether sexism, anti-Semitism or Islamophobia.
She said: "I know the Muslim community must have fear in their hearts. I have fear in my heart from the hatred we saw in New Zealand.
"Today we come together to take pace and strength from each other and by ensuring political representatives stand alongside or Muslim community in seeking to get rid of Islamophobia and racism from our city and our world."
Dundee East SNP MSP Shona Robison accused "right-wing tabloids" of displaying "crocodile tears" over the massacre, which saw a far-right terrorist kill 50 people and injure dozens more by opening fire on worshippers at two mosques.
Ms Robison said: "We have an obligation to call our hatred when we see it, whether they are the breeding grounds for the acts of terrorism we saw or the propagation of Islamophobia in right-wing tabloids that attack Muslims daily and then have crocodile tears for the victims of New Zealand."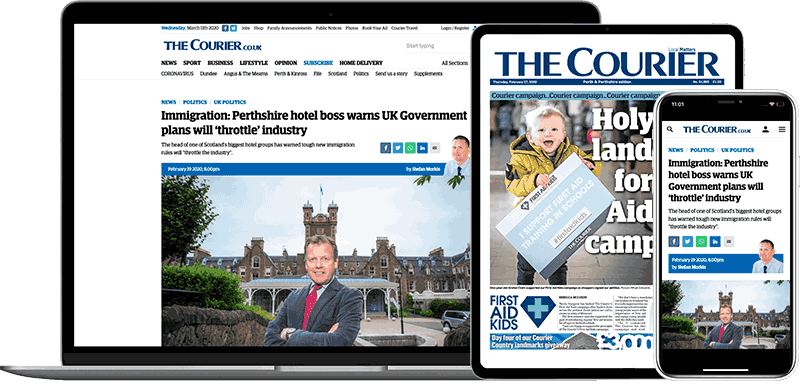 Help support quality local journalism … become a digital subscriber to The Courier
For as little as £5.99 a month you can access all of our content, including Premium articles.
Subscribe