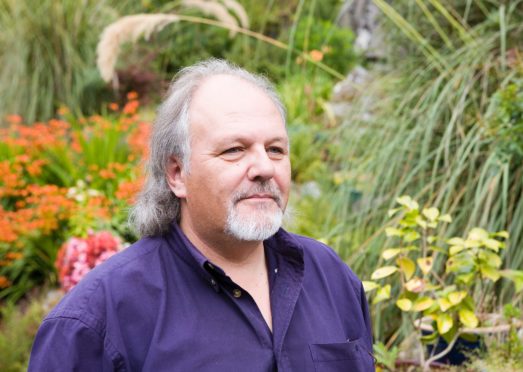 A leading Scottish artist has found surprise inspiration in the Tayside countryside after taking a trip through the Angus glens.
John Lowrie Morrison OBE, known as 'Jolomo', is best known as a painter of the West Coast and Argyll, but he has been busy painting the Angus countryside ever since visiting the area last summer.
He was so impressed by the scenery in and around Glen Clova that he has painted a new series of landscape paintings of the area which have been unveiled at Gallery Q, Nethergate, Dundee.
John Lowrie Morrison: Towards the Light – Argyll & Angus includes paintings of Angus alongside landscapes from Argyll where the artist lives.
His exhibition celebrates the 20th anniversary of the Dundee Gallery, which is particularly fitting as he was the first artist to have a solo exhibition there when it opened in 1999.
John, who is also a lay preacher in the Church of Scotland, visited Angus on his way back from Braemar last July where he had been invited to preach at Crathie Kirk while the Queen was in residence at Balmoral.
John said: "When I was coming back from Crathie last July, I headed down into Glen Clova and the Angus glens. I really took to it, I found it quite stunning. After I finished doing the paintings for this exhibition, I could have just kept going. I think we'll be seeing more paintings of Angus!
"The show is half Argyll and half Angus. I started off looking at the differences, but this show is really about the similarities. The light in the Angus glens is stunning.
"If anything there is a softer light on the East Coast than on the West and that's coming through in these paintings, they're quite different from the stuff I've done before. In many ways, looking at Angus has changed my perspective on things."
Gallery Q has recently changed ownership, but Joyce McGlone, who founded the gallery and has been at the helm for the last two decades, has returned to curate John's exhibition to mark the 20th anniversary.
Lucinda Middleton, the new owner of Gallery Q, said: "John Lowrie Morrison was the first artist to have a solo exhibition in the gallery 20 years ago and he has shown with us regularly ever since. We are delighted to welcome him back for this anniversary exhibition, and to welcome back Joyce, who founded the gallery, to curate this special show."
John Lowrie Morrison, who lives and works in Argyll, worked for 25 years in art education before leaving to paint full-time.
His distinctive colourful landscapes of Scotland quickly made him one of
the country's most popular painters, with celebrities such as Sting, Madonna, Simon Le Bon and Gregor Fisher collecting his work.
*John Lowrie Morrison: Towards the Light – Argyll & Angus is on at Gallery Q, 160 Nethergate, Dundee, until April 13. Opening hours: Tuesday-Saturday, 10am-5pm, www.galleryq.co.uk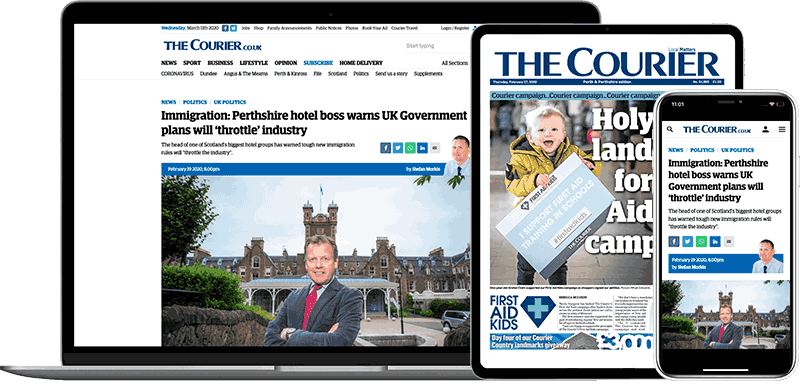 Help support quality local journalism … become a digital subscriber to The Courier
For as little as £5.99 a month you can access all of our content, including Premium articles.
Subscribe