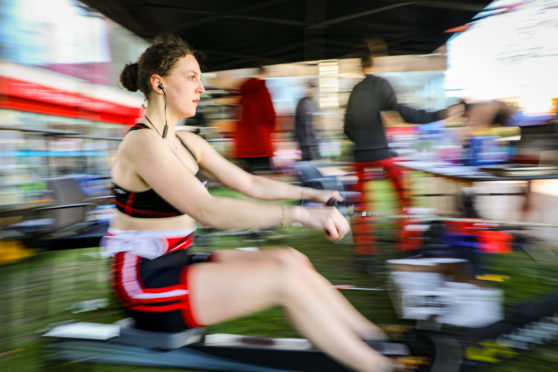 Sporty university students are on course to row 300,000 metres in 24-hours to set a new Guinness World Record.
The group from the Dundee University Boat Club are aiming to set the record for the longest distance rowed by 12 females on a single indoor machine in a day.
They are also raising funds to buy equipment for the Women's Rape and Sexual Abuse Centre – Dundee and Angus.
The 24-hour record attempt started at 8pm on Thursday on the university's Campus Green.
Club captain Matthew Simpson said, "It's been hard work, but once everyone gets on the rowing machine the adrenaline kicks in and it helps get everyone through.
"We're really grateful to the university students and staff and the local community who have supported us."
It has been a year of success for the team, who have won various competitions.
Helen Hampton, acting manager of the Women's Rape and Sexual Abuse Centre – Dundee and Angus, said: "We are so pleased that they are supporting us and it's getting the message out about what we provide.
"Their fundraising will be really helpful."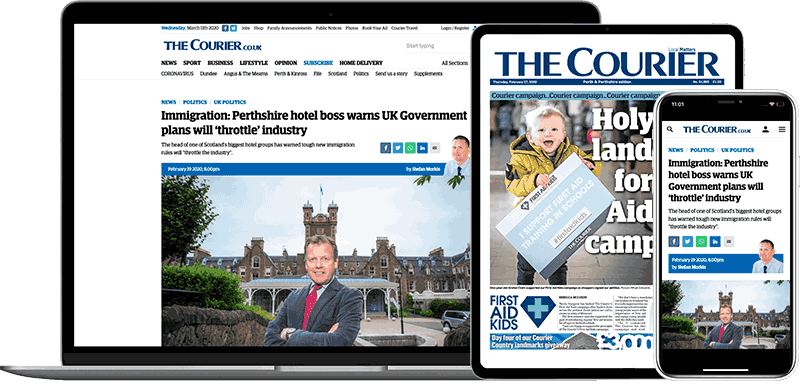 Help support quality local journalism … become a digital subscriber to The Courier
For as little as £5.99 a month you can access all of our content, including Premium articles.
Subscribe