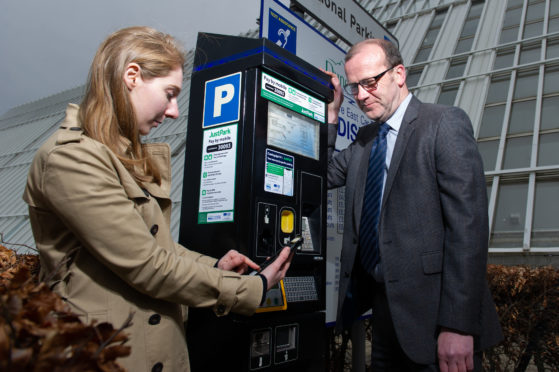 Scrabbling for change to feed the parking meter could soon become a thing of the past as a new cashless payment system was launched in Dundee yesterday.
The JustPark app will allow motorists to pay for parking in any on-street bay or Dundee City Council pay-and-display car park using their card.
Cash will still be accepted at parking meters.
As the service develops, it is hoped more features can be introduced, such as schemes to encourage drivers to park in certain areas, through incentives from shops, and the ability to book spaces.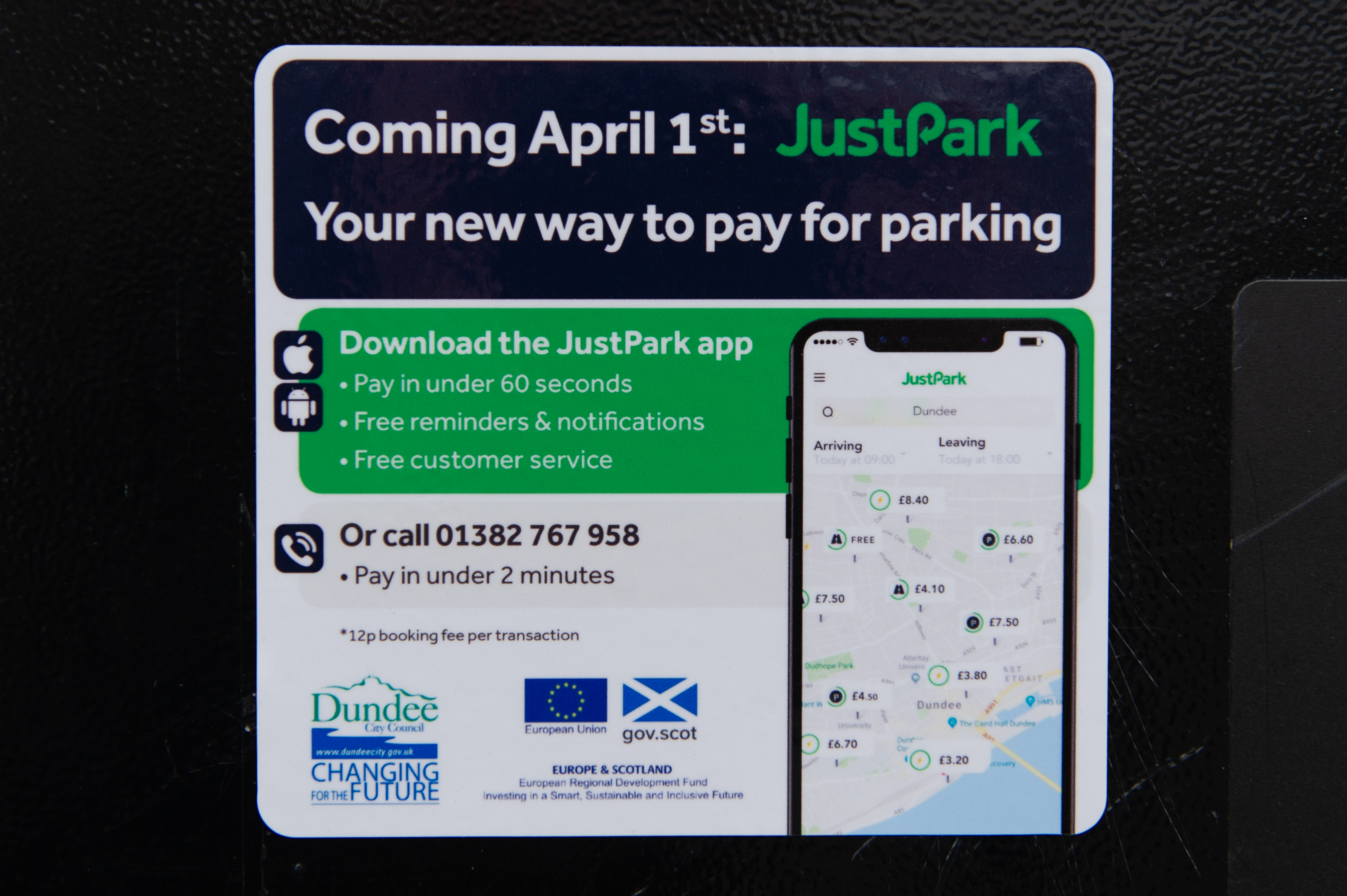 Mark Flynn, deputy convener of Dundee City Council's city development committee, said: "As a forward looking, ambitious council I am pleased to see that some of the great ideas that we have been introduced to on paper are starting to be delivered on the ground."
The new system is the first to be launched by The Mobility Innovation Living Lab (The MILL), which in run by consultancy firm Urban Foresight and Dundee City Council.
The MILL is an initiative which helps companies to trial new innovations in Dundee and is part funded by the European Regional Development Fund.
JustPark currently works with some 15 local authorities.
Using its award-winning platform, customers can search, reserve and pay for a booking in as little as 30 seconds using the JustPark app  or via a desktop or mobile web browser.
Dundee City Council currently uses an online service called RingGo to let drivers pay for their parking but the new system is cheaper and easier to use.
Paul Blakeman, head of innovation at Urban Foresight said: "This service and the innovations to be trialled over the next year will make it easier for residents and visitors to get around the city."
JustPark sales director Gavin Manger, added: "We're excited to bring our expertise and technology to Dundee as an Innovation Pilot Partner.
"Supported by our cutting-edge parking-payment solutions, Dundee will have one of the most sophisticated, easy to use and 'smart' parking services anywhere in the world."