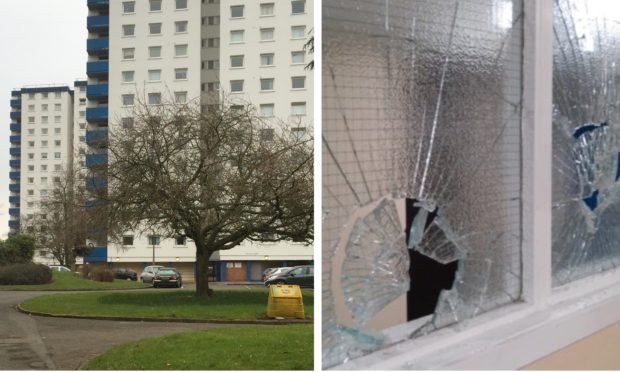 Residents in a Dundee multi-storey say they fear for their safety after waking up to "carnage" carried out in a CCTV blackspot the morning the city's new rapid response service was introduced.
The scheme involves a centralised security team who rely on camera footage to monitor blocks in Lochee, Hilltown, Dryburgh and Dudhope but people living in the areas have raised concerns about gaps in the coverage.
Residents at the Pitalpin Court multi-storey in Lochee awoke to loud banging and shouting in the early hours of Monday morning after someone went on a "rampage" with "something like a sledge-hammer" shortly after 2am on the 14th floor.
Large glass panels were left shattered and had to be boarded up by a caretaker.
One tenant has claimed CCTV cameras inside the block currently only cover the entrance and lifts, leaving areas such as the common landing, where Monday's damage took place, unwatched.
He said: "CCTV covers the outside of Pitalpin Court and the lifts. It does not cover the areas where the vandals and gangs actually create havoc. It does not cover the bin recess where a fire would be devastating."
---
>> Keep up to date with the latest news with The Courier newsletter
---
Some residents have reportedly told councillors they are too scared to venture out into the corridors without the assistance of in-house staff following a 37% rise in crime across Dundee's multi-storeys last year.
Lochee Labour councillor Michael Marra said: "My concerns over the removal of concierge services are on-record and continue to grow rather than decrease.
"I have scheduled a visit to the CCTV control centre in the next week and will be raising the issue of blackspots in coverage with the management of the service.
"The unfortunate reality is that the removal of a staff presence in the multis will never be fully compensated for by cameras. Ensuring safety, decency and order needs people – not technology."
Dundee City Council said a night caretaker was still in place for Pitalpin Court until 1.30am on Monday mornings. It insisted its 24-hour security and alarm centre offered "enhanced security for staff, residents and the community".
A spokesperson said: "The door entry systems at each multi-storey block are covered by CCTV cameras and these cameras all have audio capability allowing staff to challenge visitors to the block during night time hours.
"Part of this surveillance and challenge will enable staff to try to disperse would be vandals. Caretaking staff will still be deployed at multi blocks and security checks will still be undertaken on multi-storey landings.
"Most multi blocks do not have 24-hour caretaker coverage at present whereas the new set up will operate on a 24-hour seven-days-a-week basis."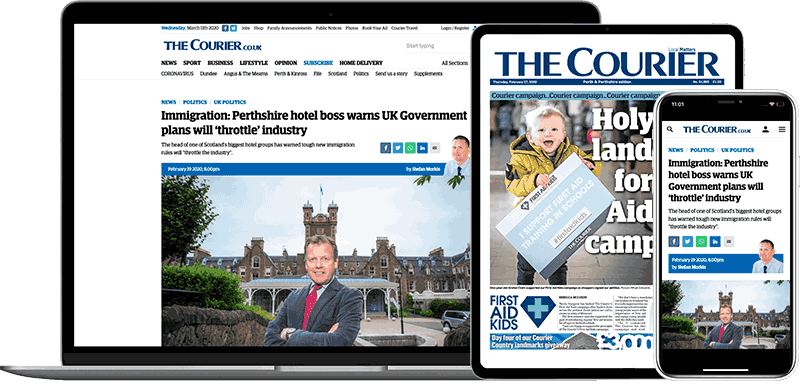 Help support quality local journalism … become a digital subscriber to The Courier
For as little as £5.99 a month you can access all of our content, including Premium articles.
Subscribe