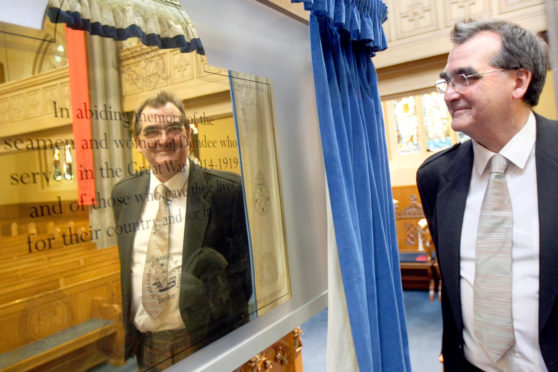 A pair of historians are seeking the public's help in researching the lives of naval reservists who gave their lives in the First and Second World Wars.
Hugh Macrae and Iain Stewart from Dundee want more details about the Royal Naval Volunteer Reservists who served upon HMS Unicorn but died in the two conflicts.
HMS Unicorn was used for training reservists from 1906 onwards but in 1914, despite their naval training, members of the RNVR not needed at sea were sent to the trenches as the Royal Naval Division.
The RNVR was reformed in 1926 and its members were mobilised following the outbreak of the Second World War in 1939.
Reservists who gave their lives are commemorated on panels on HMS Unicorn but Mr Macrae said he wants to gather more information on their lives.
He said: "The central panel, which commemorates World War One, was unveiled on May 24 1924 by Commodore the Marquess of Graham.
"It lists 20 seamen for whom we have quite a lot of information but we are missing pictures of Petty Officer John Carrigan, who won the Military Medal and was killed in action in February 1917, and AB John Scullin who died of pneumonia in Dundee Royal Infirmary in February 1919."
Mr Macrae said there is less information about those whose names appear on the Second World War memorial.
He said: "37 sailors died in the Second World War and we have quite a lot of information on approximately half of them."
"We are hoping that families can help to fill in the gaps in our knowledge.
"We will also, of course, be delighted to receive any additional information about any of the others on the panels.
"The aim is to make this information available via the Unicorn website and to add it to the Great War of Dundee Roll of Honour."
The two historians earlier created and raised funds for a permanent memorial to the seamen and seawomen from the Dundee area who lost their lives during the First World War.
The memorial, in St Mary's, Dundee Parish Church, was unveiled by the Princess Royal in 2017.
Anyone with information about the reservists commemorated on the two memorials should contact Mr Macrae via hughmacrae111@btinternet.com
These are the reservists names on the Second World War panel the historians are particularly keen to learn more about:
Henry Duncan Abbott
David Brand
William Ritchie Lamond Brookes
Robert Price Clark
James Findlay Crowe
Henry Cumming
Nathaniel Stewart Cunningham
David Anderson Gallacher
Michael Dailly Heary
James Henderson
Charles McGregor Hogg
John Brookbanks Kelly
AB James Langlands
Peter Stewart Malone
John Alexander Macdonald
John Stewart Murray
Peter Murray
Adrian Alexander Young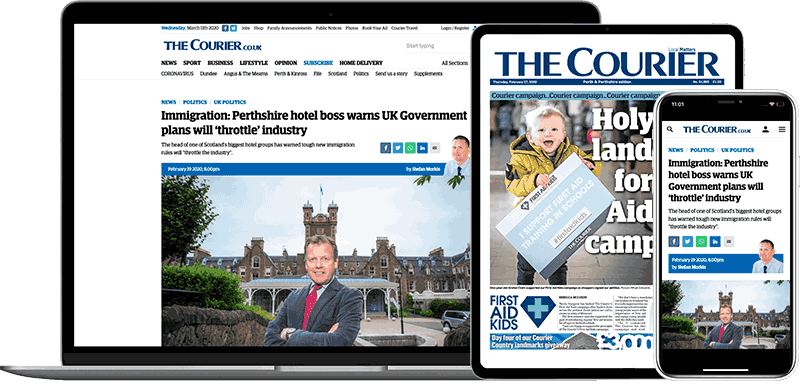 Help support quality local journalism … become a digital subscriber to The Courier
For as little as £5.99 a month you can access all of our content, including Premium articles.
Subscribe