A leading UK sculptor is returning to Dundee University to donate one of his own creations to the city where it all began.
Dr Alastair Ross graduated from the university's Duncan of Jordanstone College of Art and Design in 1965.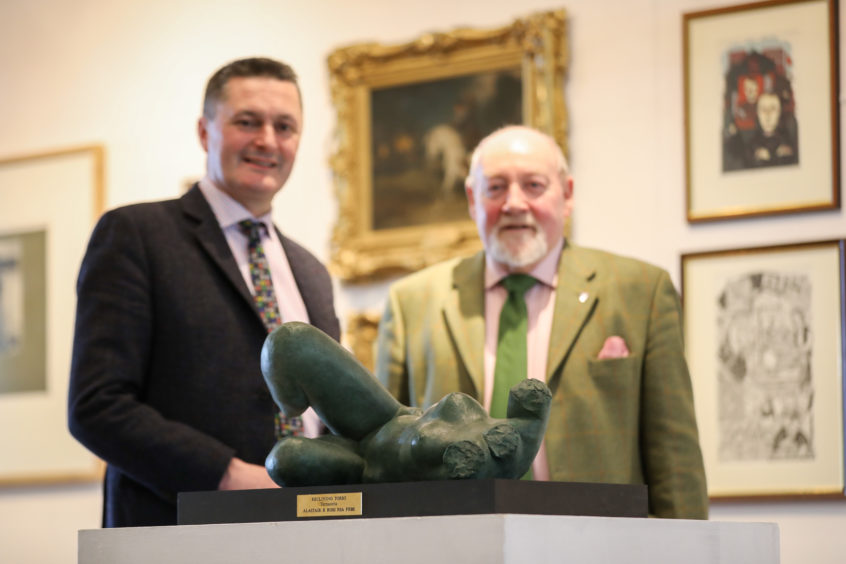 He returned to the city, where he taught sculpting to students for more than 30 years, on Thursday and handed over a sculpture of a reclining female figure he created in 1995.
The Perth-born artist's work has been bought by celebrities such as JK Rowling, Sir Chris Hoy, Ewan McGregor and David Tennant.
His donation will join 6,000 other pieces of art currently held in the university's collection.
Alastair said: "I have always wanted to donate to the university and now seemed the best time to give back to the institution where it all began.
"Studying here and then returning to work in Dundee formed an incredible impression upon my style and career.
"Duncan of Jordanstone College of Art and Design was inspirational for me and I am thrilled to donate a piece of my work to them."
Between 1966 and 1969 he was a part-time lecturer at the art school.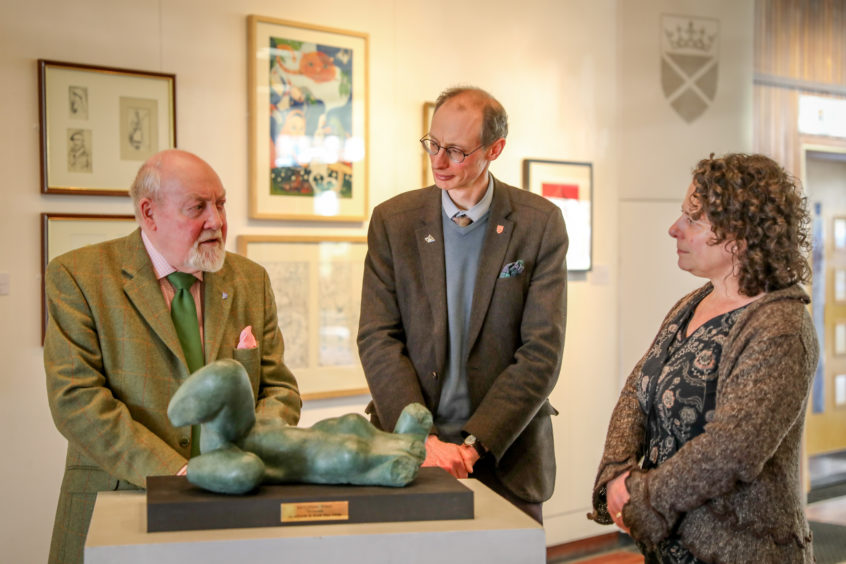 He became a full-time lecturer from 1969 to 2003 and was an honorary lecturer at Dundee University between 1969 and 1994.
He was invited to be a guest lecturer at Stirling University and four years ago he was a guest speaker to the University of Abertay Dundee Honorary Fellows.
Matthew Jarron, university museum curator,  said: "Alastair's works are held in public and private collections across the UK and the USA, but this is the first work of his to enter the university's collection.
"Alastair's sculpture will join one of the most significant art collections in the region, which includes celebrated artists such as Sir Henry Raeburn, William McTaggart, the Scottish Colourists and the Glasgow Boys.
"We also have major Dundee talents, including Alberto Morrocco, James McIntosh Patrick and David Mach.
"Although our collections are extensive, we only hold around 200 sculptures, so Alastair's donation will be a notable addition.
"We're absolutely delighted to receive this outstanding example of his work."