Women who lost loved ones to suicide demand reform of 'failing' mental health services
A campaigner who blames NHS Tayside for not doing more to save her uncle from suicide has told MSPs she is also being failed by the service.
Gillian Murray and Karen McKeown, who have lost loved ones to suicide, brought their petition demanding an overhaul of mental health services to the Scottish Parliament on Thursday.
A letter from Ms Murray, who could not be at Holyrood following her diagnosis with post-traumatic disorder, was read out to the committee and claimed there are failings across the system.
Ms Murray, who is from Dundee, said: "These mental health failures, while they seem to be more concentrated at NHS Tayside, are not unique to Tayside.
FMQs: Sturgeon accused of ignoring family demands for inquiry into Tayside mental health services
"The same failures are repeated throughout Scotland and most concernedly no lessons ever seem to be learned.
"I do not want another family to go through this pain, I do not want to become another statistic myself.
"I cannot be there in person today because I am now unwell due to the NHS failures which cost my uncle's life.
"I have been diagnosed with post-traumatic stress disorder. The impact on my life has been enormous.
---
>> Keep up to date with the latest news with The Courier newsletter
---
"I have had zero help from the NHS despite working and paying into the system, other than a repeat prescription of medication.
"How can it be acceptable that my uncle was failed and now I am being failed?"
Ms Murray's uncle was found dead at Templeton Woods in October 2016 following a mental breakdown.
He had been rejected twice for treatment by NHS Tayside.
The petition calls for the Scottish Government "to carry out a full review of mental health services across the NHS in Scotland", including an investigation into the provision of out-of-hours services.
Ms McKeown, from Motherwell, whose partner Luke Henderson killed himself after being unable to get help, said mental health services need to be available 24-hours-a-day under an A&E-style system.
An independent inquiry is being held into suicides connected with the Carseview Centre and wider mental health services in Tayside.
Holyrood's petitions committee agreed on Thursday to contact the Scottish Government and other organisations, including charities and professional bodies, with details of the proposals laid out in the petition.
Last month, the Scottish Government announced a review of mental health legislation "to examine these issues so that our laws fully reflect our ambitions and the needs of those our laws are intended to support".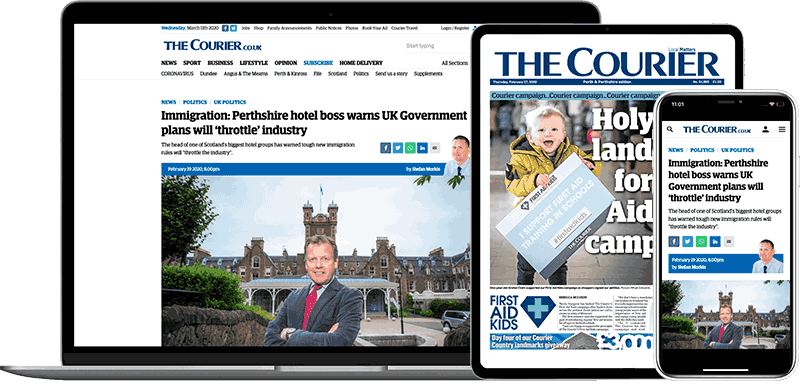 Help support quality local journalism … become a digital subscriber to The Courier
For as little as £5.99 a month you can access all of our content, including Premium articles.
Subscribe