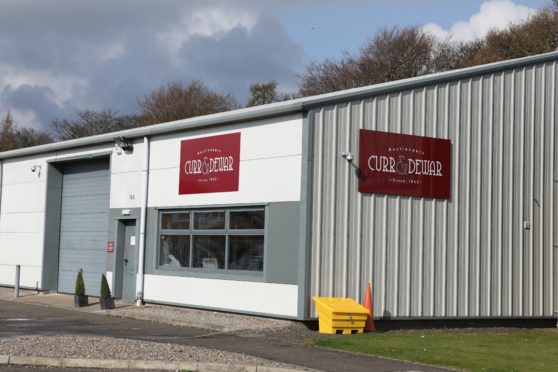 Thousands of pounds worth of jewellery including a commemorative Waterloo Campaign Medal and a 125-year-old gold sovereign have been swiped from a city auctioneers.
Twenty five items with an auction value of around £2,500 were stolen in a night time raid at Curr and Dewar in the city'scity Johnston Road.
The raiders are thought to have entered the property and smashed their way into the first display cabinet they came across.
Police believe the culprits left through a field and escaped into the Clearwater Park housing estate.
Owner Steven Dewar arrived within minutes of receiving a call from the alarm company at 12.10am on Tuesday.
The 49-year-old said: "I didn't see anything untoward at first but then I spotted some jewellery on the floor.
"I realised whoever it was could still be nearby and I was standing there on my own.
"It made me feel very uncomfortable and I immediately phoned the police.
"It was a shock but it could have been a lot worse.
"There was a lot more in the lot that could have been taken."
Some of the other items stolen include diamond and gold wedding rings, a gold bracelet, brooches, watches and historical coins.
Members of the public have been asked to keep an eye out for any of the items.
Police believe they may have been offered for sale already.
The raid comes just over a year after Iain M Smith Auctioneers in Perth was burned to the ground.
Mr Dewar said: "The owner of that auction house was in a lot worse situation than us and that has been going through my mind.
"I thought to myself 'jings, we have got off lightly compared to him at least.'
"It's not nice. Some of these items may have sentimental value as well as monetary.
"The theft has been very disruptive. It's been a strange few days."
He said all six owners of the goods had been informed about the thefts and would be paid the specific auction values.
A Police Scotland spokesperson urged anyone with information to call 101, or speak to any officer.
Information can also be given to Crimestoppers on 0800 555 111.