DCA marks World Autism Awareness Month as group calls for more specialised film screenings
A disability support provider has pledged to offer free training resources to all UK cinema staff following the success of autism-friendly film screenings at Dundee Contemporary Arts (DCA).
Dimensions has announced it is ramping up its partnership with the UK Cinema Association and BFI Film Audience Network (FAN) to develop the resource for all cinema staff across the country.
It follows the successful implementation of two relaxed autism-friendly screenings each month at DCA to tackle the feeling of exclusion from the local community reported by many with the condition, and Dimensions hopes more cinemas will follow suit.
The training was developed by people with autism and industry experts to provide guidance on how to make small environmental changes that create a welcoming and inclusive atmosphere.
Sarah Clarke, campaign manager at Dimensions, said: "Most people don't have to think twice about going to the cinema but if you have autism it can be a stressful experience.
---
>> Keep up to date with the latest news with The Courier newsletter
---
"With 80% having felt excluded from society, we know how important autism friendly environments are in tackling this issue.
"We've been campaigning for years for more autism friendly environments and we've seen first-hand how successful these initiatives can be. But there is still a lot of work to be done.
"We found that over 90% of people with autism would go to the cinema more if there were more autism friendly opportunities.
"With our new training, we're calling on every cinema in the UK to become autism friendly, to ensure current and potential guests feel welcome and valued, and – in turn – help make society more inclusive."
The initiative is part of a wider Dimensions campaign to create more autism-friendly environments around the UK. The group has also launched a range of free training resources for libraries, museums and other public spaces.
Alice Black, DCA's head of cinema, said: "We aim to create an atmosphere where anyone who would benefit from a relaxed environment can enjoy a trip to the cinema.
"The films are screened in our smaller cinema and we don't screen adverts. We make sure the lights remain the same throughout so it isn't too dark and we keep the sound levels lower.
"Many people enjoy these screenings as they can feel free to move around, change seats or come in and out, and we have drawing activities available in the foyer if anyone wants a break."
Screenings available this month at DCA, which is World Autism Awareness Month, include the Tim Burton remake of the Disney classic Dumbo on April 7 and Joe Cornish's The Kid Who Will Be King on April 12.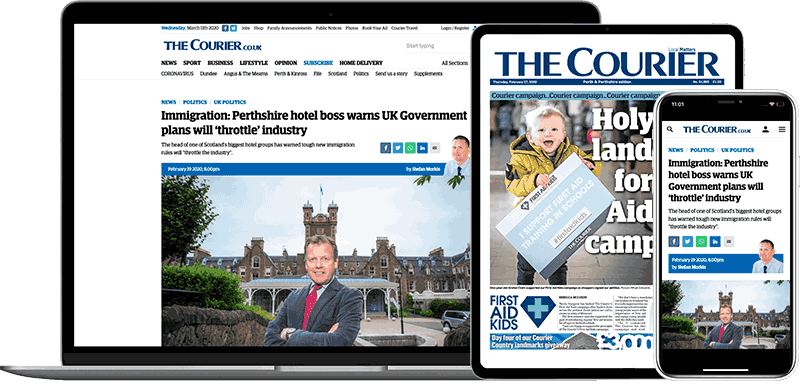 Help support quality local journalism … become a digital subscriber to The Courier
For as little as £5.99 a month you can access all of our content, including Premium articles.
Subscribe