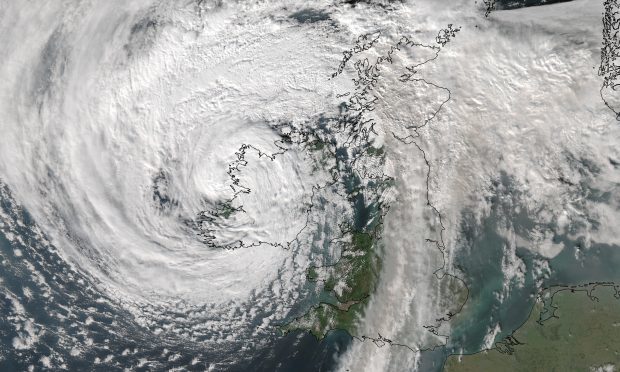 Dundee University has been forced to close its satellite receiving station after the failure of last-ditch attempts to secure funding to keep it open.
It comes after The Courier reported last month that the station's future was in doubt because of a budget cut by the Natural Environment Research Council (Nerc).
The centre has been recording and storing images of the planet taken from orbit since 1978.
Bird's-eye view pictures of storms and other weather phenomena taken by the station have been used by various broadcasters and media over the years.
Nerc carried out a review of demand into such services across the country last year and money was redirected to Plymouth as a result.
---
>> Keep up to date with the latest news with The Courier newsletter
---
Dundee University made efforts to secure alternative funding to maintain the service, but bosses have now reported they were not successful.
The service has now been closed and efforts are being made to find new roles for the affected staff elsewhere in the institution.
A Dundee University spokesman said: "The university was not in a position to match the £338,000 annual funding that Nerc previously provided but we have, in conjunction with Dundee SRS management, staff and unions, explored different ways of saving the station over the past year.
"An internal consultation was carried out to try and identify an alternative business model but none was found that would have covered the shortfall resulting from the loss of the Nerc funding without further jeopardising the university's efforts to achieve financial sustainability."
The spokesman added: "Dundee SRS has provided 40 years of service to the UK and to the international academic community and we regret that we were unable to find a way of allowing the station to continue its work and to preserve the jobs for those who worked there.
"All staff affected have now been placed in our redeployment portal and are being supported in trying to find alternative positions within the university."
A Nerc spokesperson defended the decision to cut funding, saying it was part of the agency's vision to "create a portfolio of fewer, larger, and more innovative facilities that align to a strong current and future demand from the UK environmental science community".