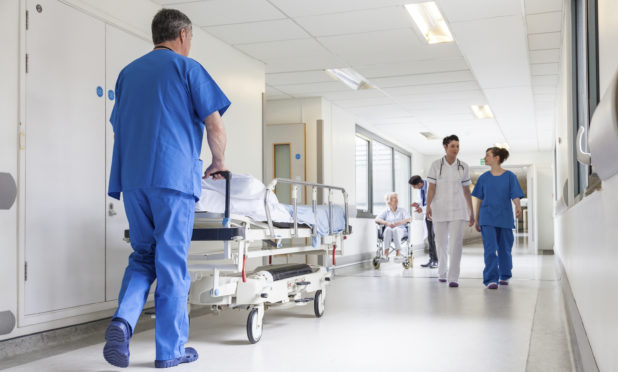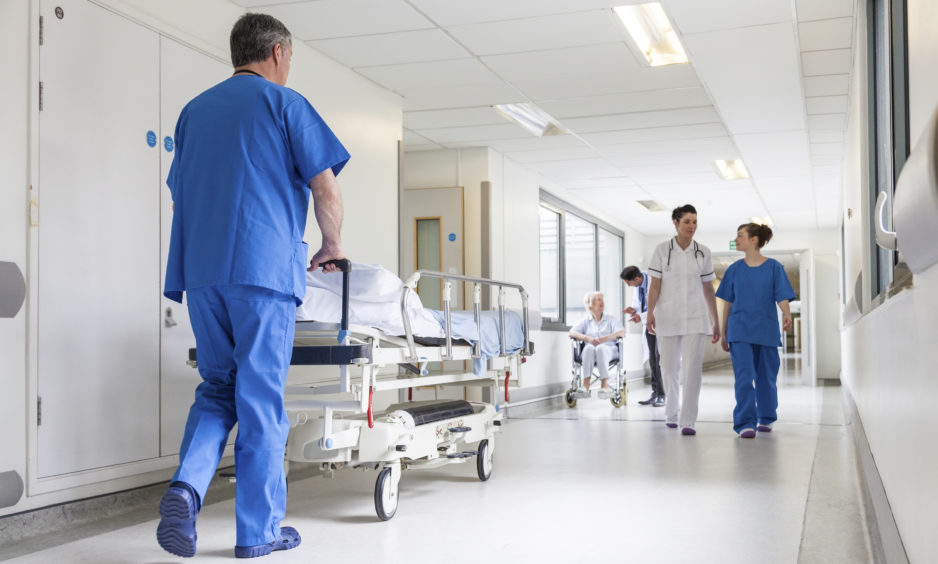 Patients in Tayside may have developed recurrent breast cancer as a result of the decision to provide reduced doses of the chemotherapy drug docetaxel, according to an official report to be published next week.
Healthcare Improvement Scotland requested a risk assessment by an independent review panel into the treatment of 304 individuals who were given lesser amounts of the drug than those elsewhere in Scotland.
The Courier understands the report will advise that as a result of the chemotherapy regime offered in Tayside during the period, one more patient in every 100 (around one a year) may see their cancer return after initial treatment.
Patients demand answers over Tayside chemotherapy 'scandal' amid anger over health board's response
Recurrent breast cancer can occur months or years after the first treatment and patients, along with the families of 14 women who died while receiving the lower dose, have called for clear answers on the impact to their health.
Lee Dennis, who set up the NHS Tayside Cancer Care Support Group in response to the scandal, said: "It raises the question for me and for others that if we had been dosed to the proper guidelines, would the outcomes have been different?
"The psychological impact of this information cannot be understated – and the effect on the mental health of patients will be severe.
"For bereaved families, their pain will only be compounded by being left to question whether their loved one had to die."
Scottish Labour health spokesperson Monica Lennon described the development as "hugely significant".
"This scandal has badly shaken public confidence in NHS Tayside, leaving breast cancer survivors, and sadly the families of fourteen women who have died, deeply distressed and with many unanswered questions," she said.
"I am in touch with the support group and have written to the health secretary to demand swift action. The health board should meet the group as soon as possible."
NHS Tayside has apologised to patients and their families and vowed to contact the next of kin of patients who have died to discuss their loved ones' care.
However, doctors involved in the treatment reaffirmed their strong view that there is "a greater risk from the higher dose" and "absolutely no published evidence" to support the findings of the panel.
One doctor said: "It's crucial that everyone remembers that chemotherapy is a difficult balance between benefit and harm. We are practicing Realistic Medicine in our local population."
Doctors in Tayside say they have been 'thrown under the bus' over breast cancer treatment revelations
The NHS Tayside Cancer Care Support Group has asked for talks with the health board's acting medical director Peter Stonebridge and chief executive Grant Archibald, and is also considering holding a public meeting to canvas views.
Professor Stonebridge said: "We understand that patients have questions and concerns about their breast cancer care and treatment, and that is why we are offering patients appointments with an oncologist.
"These appointments are the most appropriate way for patients to personally and confidentially discuss any concerns about their individual care and treatment. The appointments also offer the opportunity to ask any questions raised by the HIS report.
"Following our letter to patients last week, we have already held some additional clinics where patients have had the chance to discuss their care with an oncologist.
"We are continuing to phone patients to arrange appointments and some patients have already been seen by their oncologist at their routine appointment."