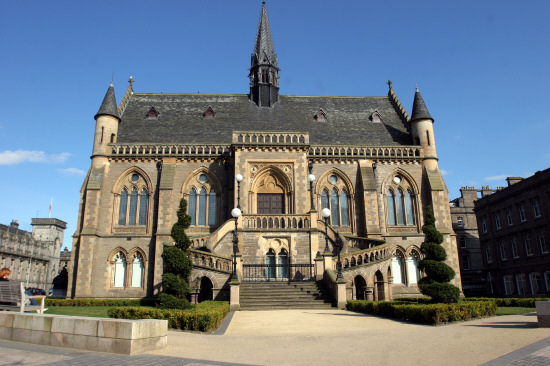 The chairman of Leisure and Culture Dundee, the arms length body which runs leisure facilities in the city, is to retire this year.
The organisation, responsible for sports centres, libraries and museums in Dundee, is now recruiting for a new chairperson as well two new trustees.
Leisure and Culture Dundee announced last it has to find savings of £800,000 this year but the service's director, Stewart Murdoch, said there is no connection between the departures and the financial pressures facing the service.
Mr Murdoch said: "We have 13 trustees and had one vacancy because Gillian Easson is taking a year's sabbatical and another coming to the end of their term at the end of the financial year.
"Sinclair Aitken, the chairman, gets to the end of his term later in the year.
"He served with Dundee Leisure and helped with the transformation to Leisure and Culture Dundee where he was vice-chairman for three or four years before becoming chair.
"He has done a fantastic job."
Mr Murdoch said trustees will be joining Leisure and Culture Dundee at an exciting time.
The organisation will be responsible for running the new Regional Performance Centre for Sport when it opens later in 2019.
"This will be the best centre of sporting excellence in the east of Scotland," said Mr Murdoch.
"The board will have the responsibility for developing Dundee's great assets."
Mr Aitken, who was previously on the board of the Dundee Rep, said he was proud of his time with the leisure organisation.
He said: "We've got an amazing staff.
"The transformation from what was local authority run to an arms-length organisation can be difficult but it proved to be the reverse.
"There is a very dedicated group of people at Leisure and Culture Dundee."
However, he said many people living in Dundee do not appreciate the services available to them.
He said: "The McManus has enjoyed a much higher profile in recent times but there are still people who are discovering it for the first time and thinking 'why did I not see this before?'"
Mr Aitken will stand down at the AGM in November and will be leaving in a year that has seen the city crowned best place to live in Scotland, partly because of its cultural attractions.
He said: "For me, Dundee has always been a wonderful place to live."