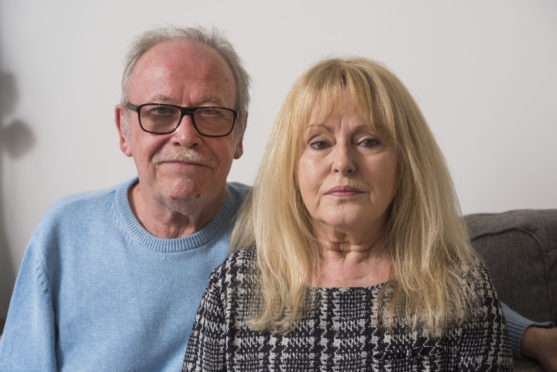 The parents of a Dundee girl killed in a dog attack have despaired at the lack of progress in reducing fatalities on the 30th anniversary of their daughter's death.
Veronica and John Lynch were devastated to hear of two more severe attacks in the last few days, one of which claimed the life of a 9-year-old boy in Cornwall, which they say could have been avoided.
The incidents are a tragic reminder of the failure by ministers at both governments to "come up with a single preventative measure" in the 30 years since Kellie's death, her parents said.
Their 11-year-old daughter was mauled to death by two Rottweilers while on holiday in Argyll on April 14, 1989.
Mrs Lynch said: "It's 30 years ago today since Kellie died and I feel that governments over that time have not come up with a single preventative measure to stop these dog attacks.
"I think it was Alex Salmond who introduced chipping in 2014 but that doesn't stop dog attacks.
"We need compulsory muzzles for bigger dogs, all dogs to be on a lead in public and education on the dangers during pregnancy as a start.
"But after all this time, nothing has changed since the day Kellie died."
A six-week old boy was taken to hospital in critical condition after being attacked by a dog in Hawick on Thursday.
In Cornwall, a 9-year-old boy was fatally attacked by a "bulldog-type dog" on Saturday.
Mr Lynch said: "Our hearts go out to the family.
"We know, or we have an idea of, how they are feeling, because we went through the same thing
"It's just tragic and it could be prevented but instead we keep hearing about more deaths."
During distressing testimony to the Scottish Parliament in February, Mrs Lynch revealed the attack on her daughter was so ferocious she was decapitated.
Holyrood's post-legislative committee is reviewing dog control laws, which is based around the Control of Dogs (Scotland) Act 2010, amid increasing numbers of dog attacks.
The committee was told there are 5,000 dog attacks a year, about one-fifth of which are on children.
Alex Neil, the former SNP minister, accused the Scottish Government of complacency over dog attacks in a committee hearing last month.
Ash Denham, the Community Safety Minister, insisted the government is "absolutely not complacent about this serious issue" and is "following the evidence carefully".
Responding to calls in the wake of the Cornwall fatality to review the Dangerous Dogs Act in Westminster, a Defra spokesman said: "Dog attacks can have fatal consequences which is why it's a criminal offence to allow any dog to be out of control."