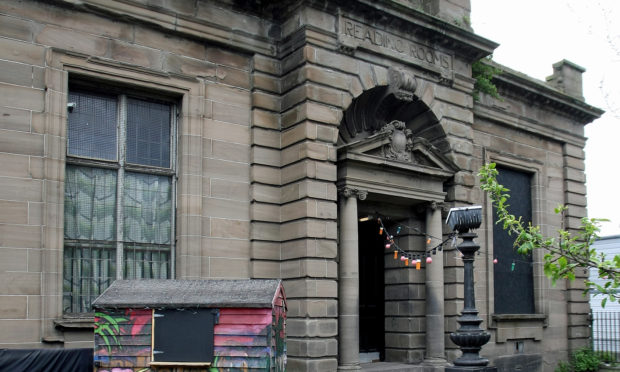 A troubled Dundee nightclub has announced it is to temporarily shut down in a bid to guarantee its long-term future by "restructuring" its business strategy.
The Reading Rooms on Blackscroft has long been recognised as one of the best nightclubs in Scotland.
But the club has found itself under increasing scrutiny from the authorities in recent months, which club bosses say is now putting the entire business at risk.
In December, police told management at The Reading Rooms, which dubs itself The Small Town Club, to cap the number of people being allowed into the venue due to concerns over anti-social behaviour and drug taking.
Several clubgoers said the 200-capacity club was being targeted because of efforts to gentrify the Blackscroft area, although this was denied by club bosses when the attended Dundee Licensing Board in March.
The Board heard how significant improvements had been made in the club over the preceding three months.
Former club manager Grant Grieve surrendered his personal licence and transferred it to business man Marc Sivewright, who now runs the business alongside Mr Grieve's brother, Jim.
Despite these improvements the club has said it is now closing its doors for the next three weeks.
A new business strategy will be developed while the club is on hiatus.
A statement from the Reading Rooms said: "We would like to take this opportunity to thank you for your continued support over the last 17 years.
"The last six months at The Small Town Club have been the most difficult in all our time operating, pushing us to the brink of closure.
"We have made the difficult decision to temporarily close our doors after Locarno this evening, Saturday April 20, taking a step back to restructure our business strategy, giving us a better chance to secure the Reading Rooms for the future."
It added the club will reopen for one night on May 5 before closing again until May 15.
Dundee Licensing Board will decide next month if the club is allowed to continue trading.