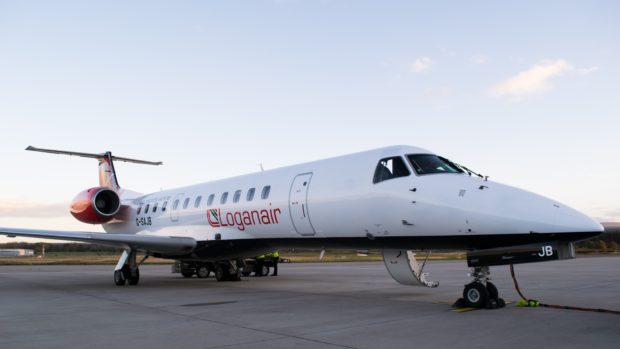 Loganair is to be quizzed after it introduced new planes to its fleet but said they will not use Dundee Airport.
Loganair is to replace its Dornier 328 aircraft with Embraer 135s as it looks to upgrade its aircraft on certain routes.
Dubbed Scotland's Airline, Loganair travels to 28 locations across Britain and the Republic of Ireland plus into mainland Europe, but it only flies to London Stansted Airport from Dundee.
Passengers flying from Dundee will not use the Embraer 135 planes as the route will only be flown by the airline's 13 Saab 340 planes.
Scottish Liberal Democrat councillor Fraser Macpherson, who covers the West End on Dundee City Council, criticised the lack of new planes at Dundee.
He said: "I would be disappointed if Dundee didn't get its fair share of the new Loganair planes.
"I will contact Loganair to discuss this with them. Given the substantial increase in the number of visitors to the city it is important to have a good air service.
"I am anxious that Loganair have high quality air planes using the Dundee route."
The Dornier 328 made a final flight from Norwich Airport, where Loganair has a large presence, last Sunday to Dundee Airport where it will stay for a while.
The Tayside airport houses a Loganair maintenance team who will carry out routine work on the plane.
A spokesman for Loganair said its Embraer 135 and 145 aircraft could not use Dundee Airport as its runway is too short.
He said they had discussed the issue at length with the city council in relation to the long-term future and development of the airport and the routes flown from it.
Jonathan Hinkles, Loganair's managing director, added: "As part of our ongoing strategy of fleet modernisation, we're replacing the Dornier 328 aircraft with Embraer 135 jets.
"Loganair's five Embraer 135 aircraft have a greater range and higher cruise speed than the Dorniers, enabling Loganair and its passengers to travel further faster."
Loganair was founded in 1962 and while its central base of operations is at Glasgow Airport it has secondary hubs at other British airports.
Dundee Airport is one of 11 across Scotland operated by the Highlands and Islands Airports group.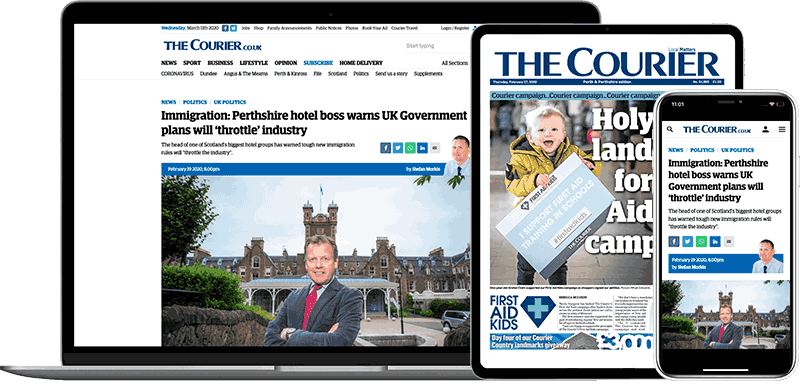 Help support quality local journalism … become a digital subscriber to The Courier
For as little as £5.99 a month you can access all of our content, including Premium articles.
Subscribe