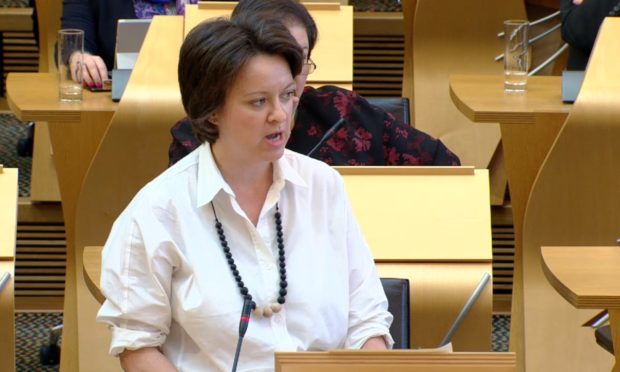 A Dundee drop-in drug treatment centre had to close for a day due to staff shortages.
Dundee-based MSP Jenny Marra said the Easter Monday shutdown was "worrying", given the scale of Dundee's drugs problems.
It is estimated there are nearly 2,500 problem drug users in the city while, according to the most recent statistics available, there were 73 drug-related deaths in Dundee in 2017. This was up from 58 the year before.
An independent drugs commission was set up in response to the crisis in a bid to reduce the harm being caused by drug abuse.
However, the drop-in treatment centre at a busy clinic had to be cancelled on Monday due to staffing shortages.
The Substance Direct Assessment Drop-in Service was closed for a day, with Dundee Health and Social Care Partnership confirming it will re-open as scheduled on Thursday.
---
>> Keep up to date with the latest news with The Courier newsletter
---
Dundee-based Labour MSP Jenny Marra said: "At a time when Dundee is struggling with a drug deaths crisis, it is very worrying that addiction services are being suspended due to staff shortages.
"It's a relief that the service was only closed for one day but for those suffering with addiction problems, it is important that services are readily available. NHS Tayside must ensure that the service runs more smoothly in the future."
A Dundee Health and Social Care Partnership spokeswoman said: "Due to staffing issues the Substance Direct Access Assessment Drop-in Service at the Westgate Health Centre was cancelled on Easter Monday.
"We would like to apologise for any inconvenience this may have caused.
"The drop-in service runs weekly on Mondays and Thursdays between 9.15am and noon and will resume as normal on Thursday. "
She added Monday's cancellation would only have affected patients not already registered with the service.
"The cancelling of the Monday drop-in did not affect the support and treatment offered to current service users.
"Referrals to the service through other sources continued to be received with General Practitioners and partner agencies able to make direct referrals in the normal manner on Monday.
"Clinics and other services continued as normal.
"If anyone requires help or assistance they are advised to contact Constitution House directly on 01382 632542."