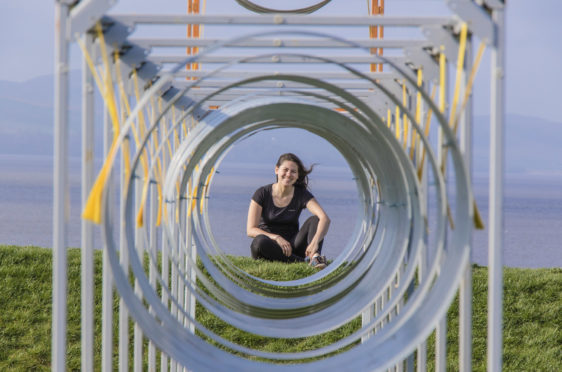 A former Dundee landfill site will become home to a different kind of waste this month as an art installation constructed out of recycled materials goes on display.
The structure, designed by Dundee University student Nadine Audrey Franz, aims to raise awareness of the urgent need for action on climate change.
It comprises two apertures and invites visitors to the city's Riverside Nature Park to consider what actions they can take to help protect the environment, while also celebrating the beauty of nature.
Featuring former desks from Duncan of Jordanstone College of Art and Design converted into beams, as well as off-cuts from ventilation shafts from a local business, the installation was designed to offer visitors the opportunity to ponder both nature and the city's recycling centre.
Ms Franz, a 23-year old interior and environmental design student, said she hopes the structure will give locals a renewed reason to visit Riverside Nature Park, which opened to the public in 2011.
"The main reason I choose to build here is that if you stand on the hill where the structure sits, you get views of both the beautiful Tay Estuary and immediately to the left, the Riverside Recycling Centre," she said.
"It is breathtakingly calm and also quite bleak all at the same time, so it is perfectly situated to help visitors consider the impact of consumer behaviour and how we treat waste – at least for a brief moment.
"The larger of the two frames is a visual reference to the warning the United Nations recently published in which they stated that climate action must be taken within 11 years to mitigate the worst effects of climate change."
The structure, which Ms Franz designed for her final-year degree show also draws upon her own personal experiences from growing up in the Philippines, where she volunteered in a day-care centre in a village at the heart of an extensive Manila landfill.
She said it was her experiences of seeing people live amongst the rubbish that inspired her to design a structure that would raise awareness of the impact waste can have on the environment.
"Scotland, and particularly Dundee, is blessed when it comes to landfills compared to Manila but I want this to be a reminder that when you come to visit this beautiful park, you are only 1 metre above thousands of tons of trash," she added.
The piece will be on public display at Riverside Nature Park until May 28, when it will be deconstructed and entirely recycled.
It is just one of hundreds of artworks and designs being created by some of the country's top young creative talents for the Duncan of Jordanstone College of Art & Design and Architecture Degree Show.
The Degree Show has become a popular annual fixture for students and locals alike, with last year's event attracting a record attendance of 16,000 and generating more than £1.5 million for the local economy.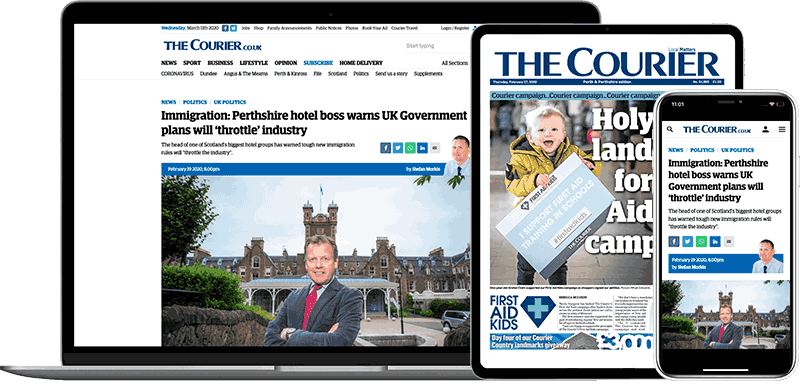 Help support quality local journalism … become a digital subscriber to The Courier
For as little as £5.99 a month you can access all of our content, including Premium articles.
Subscribe