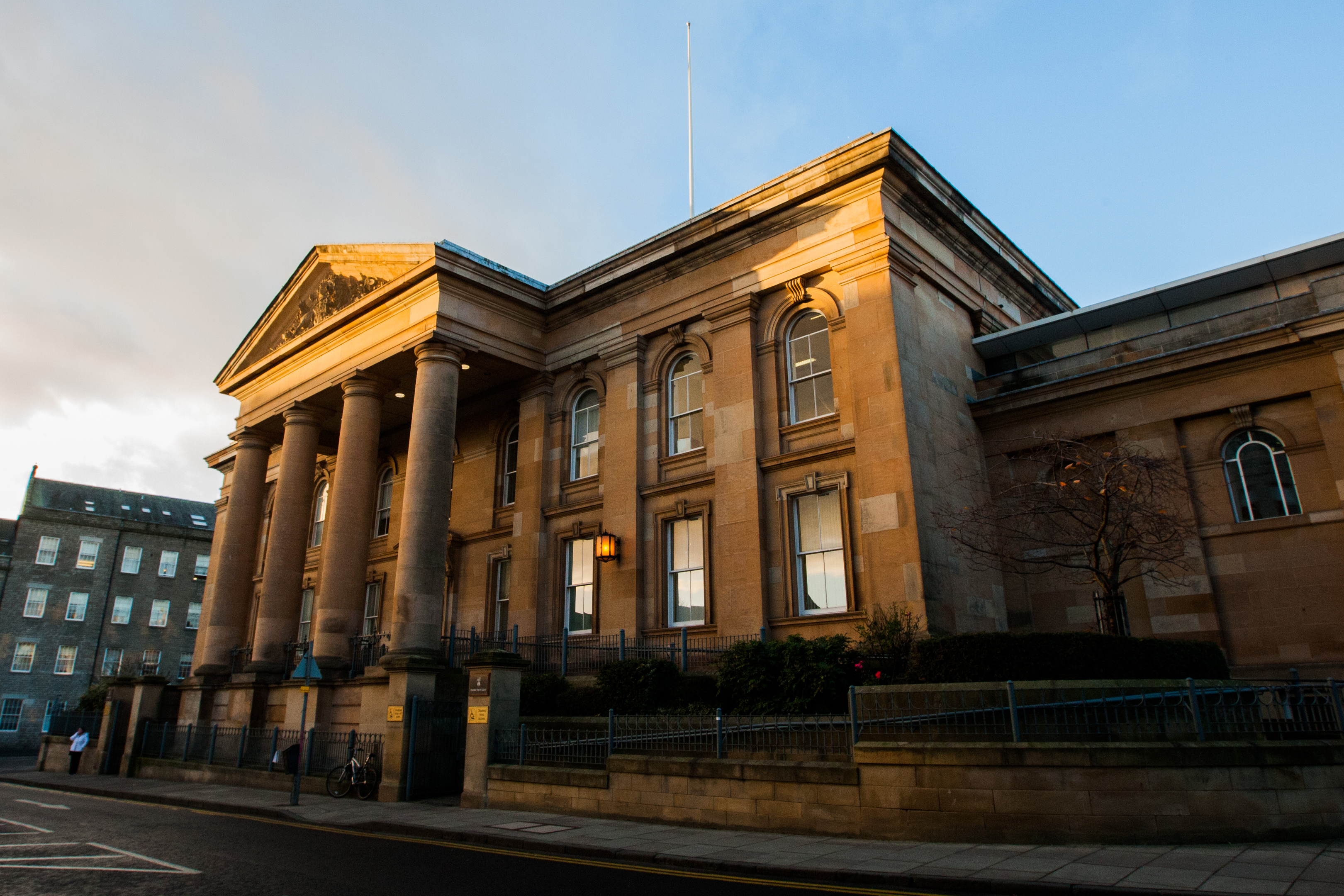 A child had to call the police while a woman was being held in a bedroom with a man threatening to murder her, a court has heard.
John McLaren, 32, pled guilty to behaving in a threatening and abusive manner by going to a house in Dundee uninvited, shouting and swearing, preventing the woman from leaving a room, throwing her phone away and knocking down shelves on April 12.
The court heard he had been feeling "low" after his relationship with the woman ended and claimed she had been cheating on him.
McLaren has been ordered to stay away from the property and not to approach the woman as part of his bail conditions while he awaits sentencing.
Procurator Fiscal Depute Lynne Mannion said the accused and the complainer had been in an on-off relationship for several years, but it had ended in 2018.
She went on: "At 8.30am there was a knock at the door. The accused went into (the woman's) bedroom. He confronted her about an allegation of her sleeping around.
"She told him to get out. He became confrontational and was trying to show the complainer a video on his phone.
"The complainer tried to get away from the accused. He then became aggressive to her."
She said McLaren was threatening to "kill" and "murder" the woman, at which point she shouted to the child to phone the police.
Ms Mannion added: "The accused said 'I can't believe you've been cheating on me.
"He grabbed her phone and threw it against the wall.
"He went into the hallway towards the front door and in doing so, knocked shelves from a wall."
Once McLaren left, the woman locked the door and waited for the police, who arrived at 8.45am.
The accused, of Pentland Crescent, handed himself into the police station and explained that he had knocked the shelves over accidentally.
In his defence, the court heard McLaren had been taking prescription medication for a debilitating back injury, which was said to have made him act "irrationally".
He was said to have been more "level-headed" after stopping the medication.
Sheriff Pino di Emidio deferred sentencing until May 22.