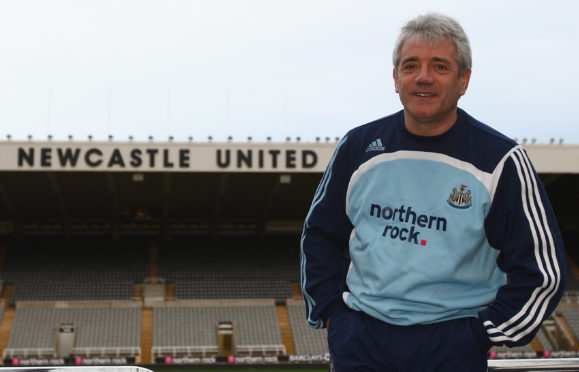 Football legend Kevin Keegan has dusted off his infamous "love it" rant in a bid to raise money for a Tayside club.
The former Newcastle and England manager will be coming to Dundee for a special evening on Sunday May 26 to talk about his career.
All of the money raised will be going to Riverside Community Sports Club.
The Dundee football team, which brings together and develops players of all ages, is celebrating its 10th anniversary and King Kev said he would "love it" if locals would join him in the fundraising efforts.
Keegan – a legend as a player with Liverpool, Hamburg and England before moving to the touchline – will be joined at the event by Tam Cowan and Scott Glynn and he's promised it will be a night to remember.
He told The Courier: "I go right back to when I started out in the game and how things have changed since I started at Scunthorpe.
"I'll talk about playing for Liverpool under Bill Shankly and the fight on the pitch with Scotland captain Billy Bremner when we were both sent off in the Charity Shield.
"There's also stories about playing against the likes of George Best and Johan Cruyff and tales from my international days playing for England against Scotland.
"I played for England in 1977 against Scotland during the famous game when they won and the Tartan Army took the pitch home with them – I'm sure they'll remind me about that in Dundee — and there will be some funny stories about the hairstyles I've had over the years.
"It's going to be a really fun evening."
As well as giving the lowdown on his playing and managerial career, he said he would lift the lid on his "love it" TV rant which remains one of English football's unforgettable moments.
Responding to questions after a match against Leeds in 1996, Keegan got worked up over Sir Alex Ferguson's claim that teams tried harder against Manchester Utd than Newcastle.
"I'll tell ya – you can tell him now, he'll be watching – we're still fighting for this title," he responded.
"And I'll tell you honestly, I will love it if we beat them – love it!"
The 68-year-old started his career with Scunthorpe before playing for Liverpool, Hamburg, Southampton and Newcastle.
He went on to build Newcastle's famous 'Entertainers' side when he moved to the dug-out and he also managed Fulham, Manchester City and England.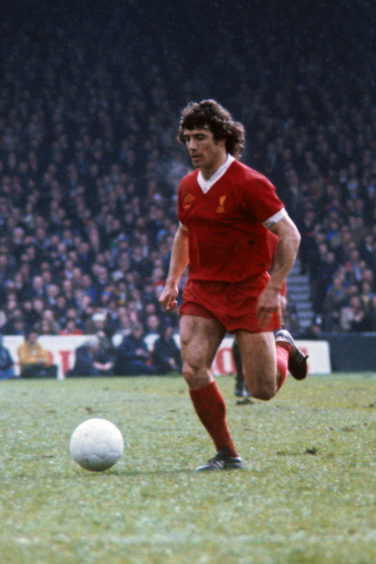 Kevin Keegan, Liverpool legendKeegan said he's always enjoyed a good relationship with Scottish fans despite his role as pantomime villain during his time as England manager.
"I think it's fantastic what they are doing up at Riverside and I'm looking forward to helping them raise money," he said.
"I think I might bring up one of my old England shirts to raffle – mind you I'm not sure how that'll go down with the Tartan Army.
"They can always burn it if they want, as long as we raise a lot of money for the football club."
The event takes place at the Invercarse Hotel in Dundee and tickets are available by calling 07930 829247.
Courier readers will receive a discount if they quote KEEGAN7 over the phone which will reduce the price to £40 and £60.
---
Celebrating 10 years at the top
Riverside Community Sports Club (CSC) was formed, in 2009, by Matthew and Lisa Miller with the aim of bringing together and developing footballers of all ages both male and female.
Riverside is the main football club in the West End of Dundee and has worked closely with the Scottish Football Association to gain Quality Mark (QM) status of community level standard.
The club continues to grow with five boys' teams currently playing seven-a-side, three boys' teams playing 11-a-side, an adult's team, girls' team and fun-fours centres run in partnership with the SFA.
A significant development for the club occurred in 2016 when it successfully gained charitable (SCIO) status.
The adult team was established in 2011, by Ronnie Adams who brought together a group of unwitting fathers to play a 'single' friendly match.
Before long the group of dads, each with son's playing in CSC's youth teams, were playing on a weekly basis in the Dundee Saturday Morning Football League (DSMFL).