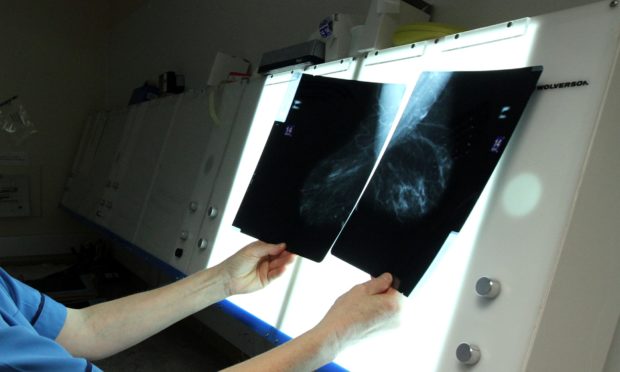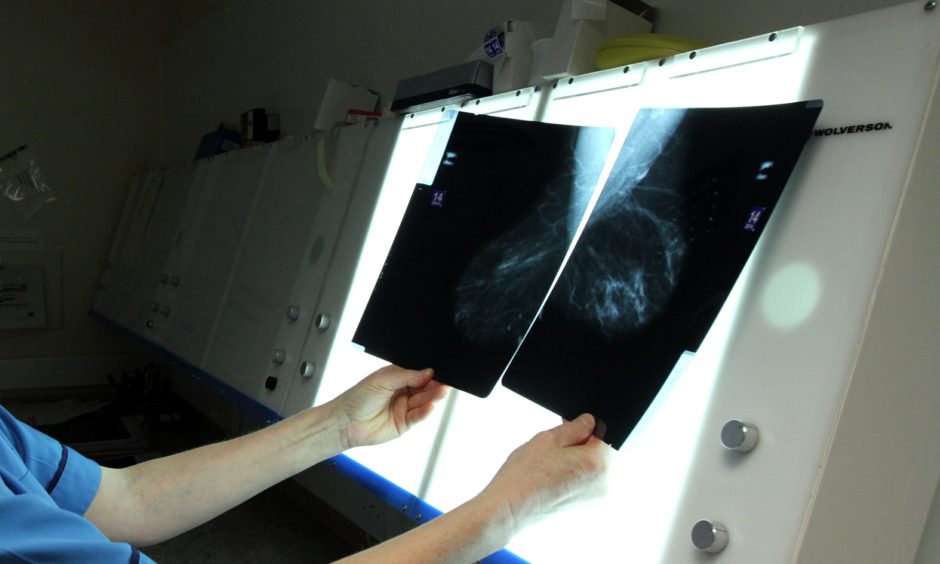 A top UK oncologist has rubbished claims breast cancer patients in Tayside were put at a 1-2% increased risk of having the disease return as a result of receiving lower doses of a chemotherapy drug.
Dr Greg Wilson, a leading specialist at the Christie Hospital in Manchester, one of the largest cancer treatment centres of its type anywhere Europe, said it was "perfectly reasonable" for consultants to reduce doses in the best interests of their patients.
More than 300 women and their families were told they may have been given lower than standard amounts of the treatment by doctors in Tayside between December 2016 and March 2019 in a bid to reduce harmful side effects.
It has since emerged fewer than 200 individuals were actually affected. A risk assessment commissioned by Scotland's chief medical officer last month advised that between 1-2% of the patients, around one more each year, may see their cancer return.
However, Dr Wilson dismissed as "absolute rubbish" any suggestion the increased risk figure could apply to a general patient population, many of whom he said would not be able to tolerate a 100mg/m2 dose of docetaxel due to the side effects.
The specialist argued "a lot" of patients find a higher dose too toxic and as a result "most oncologists will look at their patients, whether they are not very fit, older or overweight, and will often reduce the dose".
He said he knows many clinicians who lower the dose "as a matter of course" but do not have a written guideline to enforce it.
"You can only give as much chemotherapy as the patient will tolerate, since otherwise they will never complete the chemotherapy programme, which would be more detrimental," Dr Wilson said.
"Docetaxel is only one of a number of chemotherapy drugs given in the protocol. Given the other drugs and treatments involved, I personally do not believe that using a reduced dose would increase the recurrence rate by 1%."
Patients and families in Tayside have repeatedly called on senior figures to back up the 1-2% recurrence claim with data, or to release their methodology.
Dr David Dunlop, who chaired the group behind the risk assessment, has admitted the figure was not based on specific evidence but rather "on the expert judgement of leading cancer specialists based on clinical experience built up over many years".
The finding remains at odds with the views of oncologists in Tayside and has been the subject of some scepticism from other top medical figures.
Dr Wilson said: "Giving the patient too much toxicity leads to them quitting treatment too early, which one could argue is more dangerous.
"I don't think reducing to 80mg/m2 is going to make a significant difference for any individual patient when you are doing it for safety."
Officials from the Royal College of Physicians arrived in Tayside last week to further investigate the practices of the local oncology team, and separate reviews into the deaths of 14 patients and wider implications of the revelations are ongoing.
A Scottish Government spokesperson said: "We are committed to ensuring patients get the best care and treatment possible.
"Which is why, following concerns about variations in treatment compared with other health boards in Scotland, we commissioned Healthcare Improvement Scotland (HIS) to carry out a review of breast cancer treatment in NHS Tayside.
"As a result of the resulting HIS report, the oncologists concerned accepted all recommendations and agreed to change practices to bring them in line with other health boards."