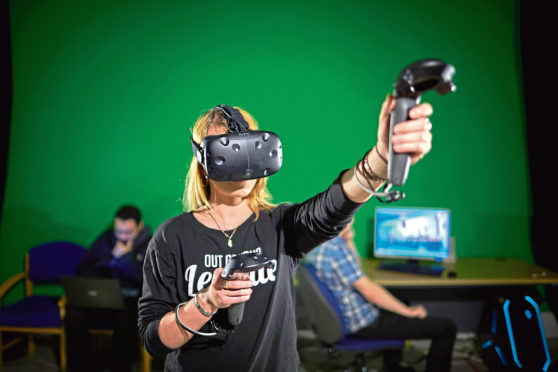 Abertay University will continue to attract the world's best videogames students regardless of the outcome of Brexit, it has been claimed.
For the last five consecutive years, Abertay has been ranked number one in Europe for video games degrees by the Princeton Review and the university is also within the world top-10 for postgraduate videogames courses.
On Tuesday, members of the Westminster's Digital, Culture, Media and Sport Committee visited Dundee as part of their inquiry into Immersive and Addictive Technologies.
One industry figure told MPs a proposed £30,000 salary threshold for immigrant workers could potentially put overseas video games students off coming to Dundee.
However, Lesley Balfour, director of recruitment at Abertay, yesterday confirmed demand for video games courses is at an all-time high.
---
>> Keep up to date with the latest news with The Courier newsletter
---
Abertay student enrolment figures for the last three years show increasing numbers of international videogames students, with recruitment from the EU doubling since 2016-17.
Significantly, there was also a trebling in numbers coming to study at Abertay from overseas countries outside the EU over the same period, despite salary thresholds already existing for these students.
Ms Balfour said: "Abertay has a stellar reputation the world over for excellence in video games and our EU and international students go on to work in countries all over the globe, including the UK.
"It is important to understand that international students are attracted to Abertay because of the globally-renowned quality of our academic teaching, which has led the way in this sector since we launched the world's first video games degree in 1997.
"The UK Government's latest salary threshold proposals are still under consultation, and will apply to every industry or academic discipline, not just video games."
Abertay operates a partnership with Perfect World Education in China, which sees students from Beijing coming to Dundee to study video games.
The first cohort from this partnership graduated last summer, with 100% of graduates going straight into employment in the Chinese video games sector.
Abertay has experienced a more general rise in demand for degree courses over the last three years, with total applications to the university up almost 20% and recruitment to video games courses up by two thirds.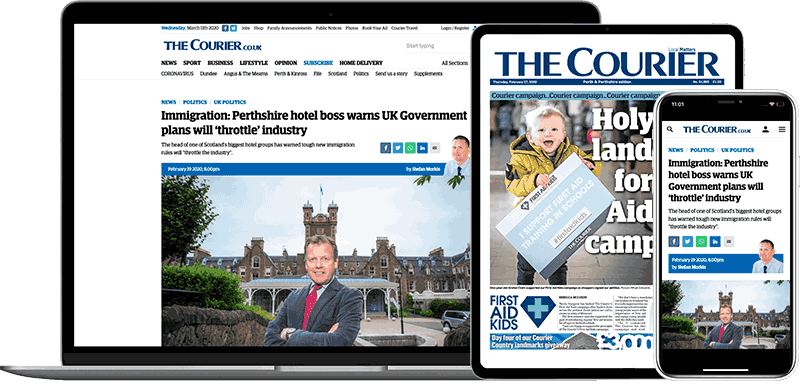 Help support quality local journalism … become a digital subscriber to The Courier
For as little as £5.99 a month you can access all of our content, including Premium articles.
Subscribe