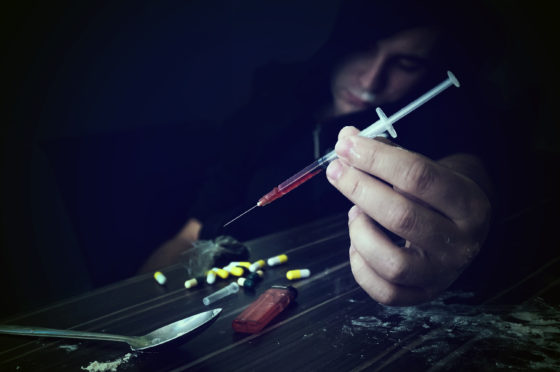 Three quarters of those who die from drug abuse in Tayside suffer from mental health issues, MPs looking to reverse Scotland's scourge have been told.
Westminster's Scottish Affairs Committee inquiry into problem drug use in Scotland was informed by experts that the country's disproportionately high rates of deaths can only be tackled if drugs policies are changed or devolved.
In evidence contributed to the committee, the Dundee Alcohol and Drug Partnership (ADP), Perth and Kinross ADP, and Angus ADP stated there are no "unique drivers" for drug abuse in Scotland.
However, they stated that the country's drug problem is largely because historically Scotland has a worse record with regards to all social circumstances, health, and well-being outcomes compared to the rest of the UK.
Proportionally, Dundee has the highest number of drug deaths in Scotland while the country's rates as a whole are higher than those reported for all other EU countries.
In the most recent figures available there were 57 fatalities in Dundee in 2017, compared with 38 in 2016.
Anecdotally, this figure is expected to rise even further for 2018 with the latest statistics due to be published at the end of June.
The year-long Dundee Drug Commission — set up to tackle the worrying trend — is also expected to publish its findings in the next month or so.
Across Scotland, 934 people died from drugs in 2017, up from 224 in 1997, mean its rate is 2.5 times higher than elsewhere in the UK.
Radical measures have been proposed such as introducing a "safer injection facility" in Glasgow.
However, this cannot currently go ahead as it would contravene the UK's 1971 Misuse of Drugs Act.
Tayside's three ADPs, alongside other similar organisations from across Scotland, said powers must be devolved to the Scottish Government.
The Dundee ADP said in its evidence to the committee: "The constraints of UK-wide drugs legislation results in Scotland being less able to react dynamically to emerging threats and potential solutions that may be a particular priority to the population in Scotland compared to elsewhere in the United Kingdom.
"For example, the ability to test the impact of injecting rooms on a wider scale could be a positive measure in Scotland.
"Increasing drug related harm is a significant public health concern for the population of Scotland.
"The Scottish Government must be able to react quickly, specifically and appropriately to implement all evidence-based measures to address this public health priority."
The bodies stated that 73% of people who died as a direct consequence of drugs in Tayside in 2017 lived in areas that were in the two most deprived SIMD (Scottish Index of Multiple Deprivation) quintiles.
It also said 74% were known to have a co-existing mental health condition at the time of their death, most commonly depression (58%) and or anxiety (48%).
Organisations including NHS Health Scotland, Addaction and the Glasgow ADP also called for changes to UK legislation or further devolution of powers to enable testing and safer consumption centres to be set up.
As well as mental health issues, adverse childhood experiences were also identified as key drivers of drug abuse.
Committee chairman Pete Wishart said: "As we start our inquiry into problem drug use in Scotland it's important that we understand why some people are more likely to engage in drugs use so support can be targeted to people at greater risk.
"The written evidence my committee has received reveals that there are many complex factors that can lead an individual to problematic drug use, and some of these influences are felt more keenly in Scotland than elsewhere in the UK."