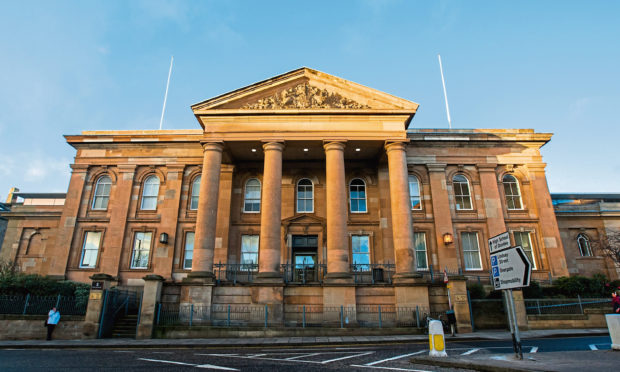 Paedophilia is a vile scar on society.
Its perpetrators are the lowest of the low and should feel the full weight of the law come down upon their shoulders.
They do not deserve sympathy or mercy. They deserve whatever punishment comes their way at the behest of the courts.
Justice is one of the central pillars of a modern, progressive society and the rule of law must be preserved and protected.
It is the job of the courts – and the police as the frontline of defence – to ensure society operates within the bounds of the law.
They are the first and second lines of defence for vulnerable people of all ages within society.
It is their job to identify those committing unlawful acts and theirs alone to bring them to book.
But in recent years that clearest of lines has become blurred.
Advances in digital technology has been the catalyst for dozens of "paedophile hunter" vigilante groups to spring up across Britain.
These keyboard warriors scour the internet looking for material that suggests an individual is interested in paedophilia.
Their modus operandi is then to pose as a child online and engage that person in a potentially incriminating dialogue.
Rather than reporting their fears to the police to allow them to investigate, the groups then take it upon themselves to confront the alleged perpetrator.
The result, most often, is a chaotic mess which the authorities are left to clean up.
Many convictions have been secured against vile individuals as a result of paedophile hunter activity.
But, if a blistering outburst by Sheriff Alastair Brown at Dundee last week is anything to go by, the ends do not justify the means.
Sheriff Brown rejected a case brought against an alleged offender and instead turned his ire on the Keeping Kids Safe group which had pursued him online.
He ruled that their actions in inducing the man to commit an offence online amounted to fraud and rejected that they were operating in good faith.
The Crown has the opportunity to appeal if they wish.
However, if Sheriff Brown's ruling stands, it is a significant marker against the rise of online vigilantism.
The question that then draws is what should be done about those resorting to such behaviour?
Far from recognising the vigilante tag, the gangs see themselves as modern day heroes who are tackling a scourge on modern society that the authorities are failing to properly deal with.
The answer in both cases is the same.
It lies within an open, transparent and enabled justice system.
And, ultimately, it lies with the courts.
Get in touch with your local office at Dundee or send a letter to The Courier at letters@thecourier.co.uk